ICYMI: 'Get Out' Company's Next Project, Kitty Pryde Movie In The Works, New Taylor Swift Video, & More!
Written by Kevin Donaldson. Published: January 13 2018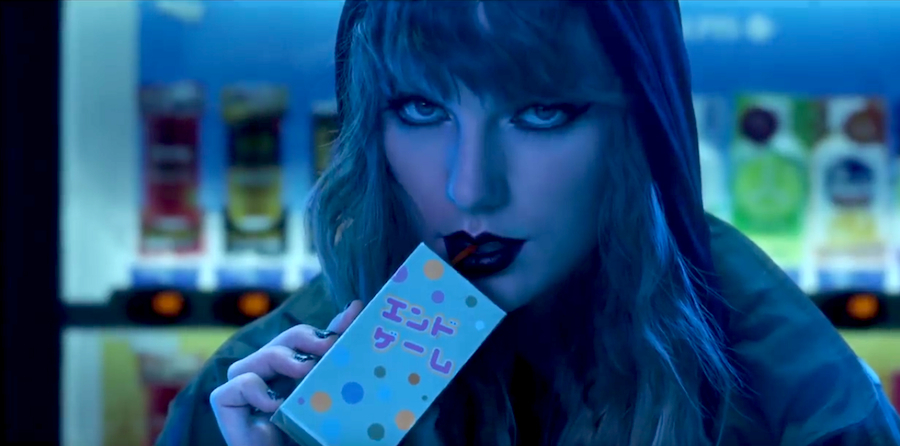 What a week! Let's dive in but starting with some news out of the world of Streaming...
"BoJack" Coming To Cable
From the day the company started mailing out DVDs, Netflix has been making history. The company seems poised to keep doing so as they are now shopping around rerun rights to cable networks for their wildly popular, depressing, existential show about an alcoholic animated horse, "BoJack Horseman". With 48 episodes and 4 seasons in the bag, it seems a little early to be taking this step, as shows typically begin syndication after 100 episodes. Nonetheless, Netflix wants to make this deal and probably will. As of now, there is no network lined up on securing the rights, but given the popularity of "BoJack", it'll be snagged up quite quickly. My bet is in for Comedy Central.
Get Out Company Making Hulu Show ­
We can't forget that Netflix isn't the only streaming service making moves. While they have no known deals for syndicating any of their shows, Hulu has set out to make a horror anthology series with the production company behind Get Out, Blumhouse. As an almost exclusive horror movie company, Blumhouse is actually no stranger to producing television. They made The Jinx TV documentary for HBO, the short-lived "The River" for ABC, a bunch of horror and murder-related reality shows, and on the way have plans to turn the movies Tremors and The Purge into TV shows, as well as a reboot for "Scare Tactics".
As of now, we don't know the set-up for the show or even a name. It's that much fresher than any corpse you're likely to find in the woods. We do know that Get Out director Jordan Peeleis working on his own anthology series by rebooting "The Twilight Zone" with CBS All Access. The good news is they may not need him. The company started out making inconsistently good horror movies but lately with Get Out, the little-seen but highly praised low budget Hush, the surprise critical hitOuija: Origin of Evil, and now getting their fingers on the highly-anticipated Danny McBrideHalloween sequel, it seems like Blumhouse is a production company that gets what they gotta do.
Kitty Pryde Movie In The Works
This is a tough one. Reports right now say that this upcoming X-Men movie will be made by 20th Century Fox, but we all know Disney just bought them, so… this may not happen but here it goes.Deadpool director Tim Miller is looking to make a movie for the heavily popular comic book character Kitty Pryde. If you've never heard of her, it's understandable. She was actually in X-Men 3 and Days of Future Past, played by Ellen Page (andX-Men1 she has a cameo played by some extra). She's that girl that can walk through walls, and in the comic arc for Days of Future Past, she's the one that travels back in time, not Wolverine, although the movie uses her abilities to do so. Kitty also attracted the attention of a young Joss Whedon, ultimately inspiring the writer to create his own character Buffy the Vampire Slayer. So yeah, Kitty is actually a big deal to a lot of fans but never got the on-screen service most think she deserves.
A lot of reports are saying that movie is definitely a go whether it's got Fox's name or Disney's. How this movie will tie in with others, and if it will have Ellen Page reprising her role, remains to be seen. No matter what, if Disney and/or Fox wants X-Men to keep going, she, along with Deadpool, are good flagship character to go with now that Hugh Jackman is officially done playing Wolverine.
"Atlanta" Comes Back
Coming from the ever-cryptic Donald Glover, there's next to nothing on this. I just happened to stumble upon a Facebook post from the official "Atlanta" page that said, "3.1". Safe to assume it means the hit show will be returning to FX on Thursday, March 1, earlier than estimated a year ago. Actor Lakeith Stanfield has also been posting some small things on social media lately which allude to this season being called "Robbin' Season".
Luckily, Glover hasn't been as secretive as that lately. What "Robbin' Season" will have to do with is robbery, specifically when it's at a high during the holidays because it has been confirmed that this season will take place between Christmas and New Year's. Glover also claimed he was inspired heavily by the cartoon show "Tiny Toons" and wanted to make a season with more standalone episodes; however he still urges people to watch all of them. How else will "Tiny Toons" affect the show's style? Well, watch them all to find out! On top of that Glover and FX aren't leaving us hanging as much as we may have previously thought. There's a trailer, in fact, but even still don't expect it to give you much information upfront:
Snowpiercer Coming to TNT
You may remember the dystopian future film Snowpiercer aboutChris Evans and the rest of society living on a neverending train ride where class division is taken head-on. Despite only taking place on a train, that world has more stories to tell and is actually based on a graphic novel of the same name. As a result, TNT has picked up a series based on the graphic novel.
"Snowpiercer" the show is set to star Jennifer Connelly, with screenwriter Josh Friedman having written the pilot. Friedman's other upcoming projects are an untitledTerminator reboot and Avatar 2, both with director James Cameron at the helm. The pilot is directed by Doctor Strange's Scott Derrickson. No word on a premiere date for TNT, as the go-ahead to move forward relies on the pilot being picked up by the network. Given the buzz this is getting, however, it's looking pretty good to go.
The Room's Secret Director? 
Whether you've seen the cult movie The Room from an undistinguishable genre by actor/writer/director Tommy Wiseau or this year's hit The Disaster Artistbased on the book that tells the true story surrounding The Room by actor/director James Franco, there's no doubt you've heard of it. Now, after years of claiming to have been the real director, The Room's script supervisorSandy Schklair (played by Seth Rogen in the movie) is making recent headlines for pushing this narrative again but on a much bigger scale. With a book hitting shelves this past Friday (January 12) entitled Yes, I Directed The Room, Schklair is putting his side of the story out there.
Now, for those who have either read the book The Disaster Artist or saw the movie know that this guy really did extra work for his position. Schkliar claims that he had to rewrite dialogue to make it somewhat intelligible is backed in the book by author andThe Room co-star Greg Sestero (played byDave Franco inThe Disaster Artist). He's shown in the book and the film calling "cut" and "action", which is typically the job of the director or an assistant director. In the book, he seems in large part to hold the production together as well, which is partially a director's job. Schkliar does give Wiseau credits for directing his own sex scene, though, and doing all of the 2nd unit work in San Francisco, like this masterful scene below:
(This scene is completely unaltered from the theatrical version…)
Schkliar's statement that he's the director is puzzling because he has made it clear he just wants credit and doesn't care about the money, which I would bet the movie is making more money than ever before. If it's a matter of principle, that's fine, but we don't know for sure that he directed any of it. The fact that Wiseau had no clue what he was doing behind or in front of the camera is well-established, but to think that somebody who says they know what they're doing as a director did… whatever you can even call The Room is mind-boggling. The movie is clearly made by somebody whose only knowledge of what to do came from those around him on set, and even then only took the advice of others sparingly.
All I can say is that, between The Disaster Artist and The Roomwith its midnight showings, I have already given this craze enough money… so what's whatever the book price more of Yes, I Directed The Room? In preparation for this read, I listened to this interview with Schkliar below where it's very apparent why Rogen was cast as him, simply for their shared tone of voice. However, I'm still skeptical of Schkliar's story, as he gets basic behind the scenes details wrong that all fans of The Roomknow for a fact are true, like why Peter disappears and that Steven is a last-minute character to take over his role at the birthday party. But how about you be the judge?
trailers. Trailers. TRAILERS!!!!!
"Silicon Valley" – The show is back with its first T.J. Miller-less season. Fans have been skeptical since Miller announced his departure but it still looks like classic "Silicon Valley" to me:
"Barry" – Speaking of HBO, looks like Bill Hader is finally getting his own show. Looks pretty fun to me!
Red Sparrow – Hopefully this is J-Law's big return, and she has an accent!
Flower – This dark comedy starring Zoey Deutch andAdam Scott looks oddly hilarious!
Godzilla – I had no idea Netflix was doing anything like this. I prefer my Godzilla live-action and cheesy but still always happy to check it out in any incarnation. But there better be subtitles…
Bonus:
Taylor Swift new music video – My girlfriend loves her that's why I saw it the second it premiered. It's not because I have a soft spot for her music… shut up. Don't look at me!
(Image via TaylorSwiftVEVO)
- Kevin Donaldson, YH Contributing Writer