ICYMI: Ben Mendohlson Investigates Jason Bateman in HBO's Adaptation of Stephen King's 'The Outsider' for HBO!
10-26-2019 by D.J. Rivera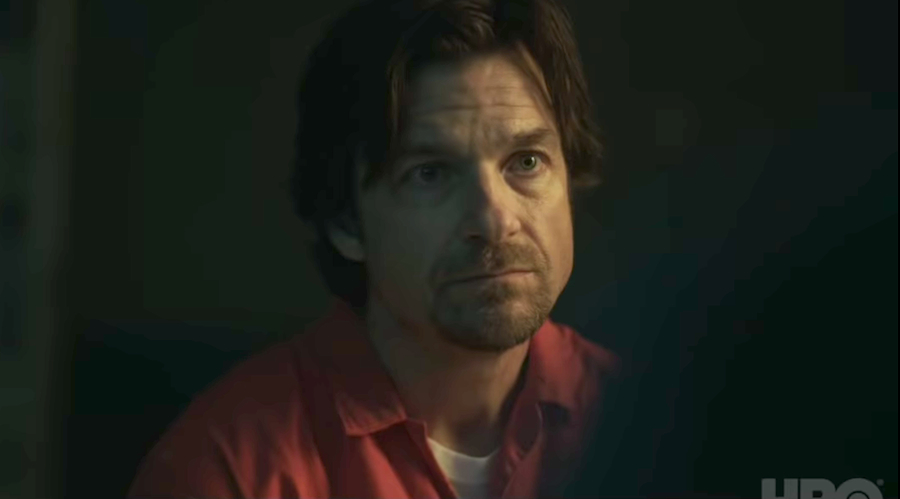 ( © HBO)  
For whatever reason, Hollywood has decided to give the live-adaptation treatment to every Stephen King property it can get its hands one. No one really knows why the chilling horror author's work has become all the rage, but one thing is for sure, everyone and their mother is looking to get their hands on as much King as they can while his stock is up. The latest big name to bring one of his signature tales of terror to life is the Home Box Office network. An HBO series based on The Outsider, one of the Master of Horror's more recent works, is officially coming to the premium cable service.

The story for the 2018 novel revolves around an 11-year-old boy's violated corpse and the search for his killer. When the victim is found in a town park, eyewitnesses and fingerprints point to one of Flint City's most popular and beloved citizens, Terry Maitland. This upstanding man is a Little League coach, English teacher, husband, and father of two girls. The last person anyone would think to pull off such a heinous act, but nevertheless, all signs point to Maitland being the culprit. After he is quickly arrested, his alibi is airtight, meaning there is no possible way that he could have done this.
Detective Ralph Anderson, whose son was once coached by Maitland, is assigned to the case and is the one who made the arrest. He and the district attorney soon add DNA to the evidence list, making their case seem ironclad. But as the investigation continues, horrifying revelations begin to emerge. Through it all, Maitland seems like a nice guy, but sometimes things are not always what they seem. When the truth is revealed, it will shock you in a way only Stephen King is known to do...
Detective Ralph Anderson is being played by Ben Mendelsohn, who is notoriously known for playing the bad guy in almost everything he does, but he will be on the right side of the law this time, hunting down the show's villain. Playing Terry Maitland is Jason Bateman, a guy who absolutely seems like he'd be the last person to kill anyone, thus adding value to the story being told. He is a great choice for this character, and it's nice to see great actors taking on roles different then what they usually do. 
Harriet actress Cynthia Erivo is also in the mix, playing unorthodox detective and Stephen King favorite Holly Gibney. Gibney is a recurring character in several of King's novels. Besides The Outsider, she is also in The Bill Hodges Trilogy, although much younger. In that narrative, she is learning to be a detective from Bill Hodges while investigating the serial killer Mr. Mercedes. Holly suffers from OCD, synesthesia, sensory processing disorder, and she's somewhere on the autism spectrum. Despite this, she's very observant, refreshingly unfiltered, and unaware of her innocence.
This actually isn't the first time Gibney will be portrayed on screen. ActressJustine Lupe plays the character on the "Mr. Mercedes" series currently airing its third season. Erivo is an amazing actress, and it will be interesting to see her take on the character at a later age. This is great news for Holly Gibney fans out there, which there are several of, as well as the fact that King is in the middle of giving her a novel to call her own. "The Outsider" is here just in time to introduce Gibney to more fans before her book inevitably releases.  
The novel is which Holly Gibney stars, still very much in work, is actually called IF IT BLEEDS.

— Stephen King (@StephenKing) May 15, 2019
Rounding out the cast of this creepy, moody affair is Bill Camp, Mare Winningham, Paddy Considine, Julianne Nicholson,Yul Vázquez, Jeremy Bobb, andMarc Menchaca. The 10-episode adaptation will have two of its chapters directed by Bateman himself, who just won an Emmy for Best Directing for the Netflix program "The Ozark", a moment in which he was even surprised at himself. So the series has all the right players involved, from the cast to the director, to the guy who wrote the source material. This has all the makings of another Stephen King classic that will undoubtedly keep audiences on the edge of their seats until the final frame. 
"The Outsider" premieres on HBO on January 12, 2020.