How Will 'Mad Max: Fury Road' Stack Up Against Its Predecessors?
Written by Amanda Baltazar. Published: December 23 2014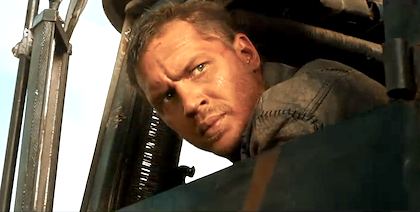 After 30 years since the last installment of the Mad Max franchise,George Miller has come back to bring us Mad Max 4: Fury Road. They released a full trailer for the film, and it is NUTS! 

Don't take my word for it; you can check it out yourself!




It's going to be crazy! As it should be, in true Mad Max fashion.
The first installment of the series set itself apart from other films of its time and even movies that followed it. The dystopian environment created a sadistic, frightening, and altogether insane world that audiences of that time weren't really used to nor expecting. Starring an at-the-time unknown Mel Gibson, the film brought a story of violence and vengeance in a world where the rules no longer had any meaning. 

Check out the trailer for the first Mad Max:


This film came out in 1979, so you can imagine how violent and eccentric this type of film was for its time.


Two years later, a sequel was released. In Mad Max 2: Road Warrior, we continued to follow the main character and see some of the events that led to his development from the first film. This one did just as well, if not better, at the box office than the first, and it was arguably one of the best films of 1981.


The third film in the series, Mad Max Beyond Thunderdome, was released in 1985 and set 15 years after the last film ended and saw Gibson joined by Tina Turner. Max explores Bartertown and discovers the Thunderdome where "two men enter, one man leaves."
Beyond Thunderdome also spawned a pretty kickass theme song, care of Ms Turner:


Shortly after, the fourth film was put in the works but wasn't greenlit until 2012. Now, Mad Max is played by Tom Hardy, and Charlize Theron joins him as Furiosa. It will be interesting to see how they add to the storyline and what has happened to Max since we last saw him. 

All I know is that my dad is so excited to see this new film and I'll be hearing "Two men enter, one man leaves" until this movie comes out in Summer 2015!
(Screenshot via YouTube)
- Amanda Baltazar, YH Staff