How the "Famous in Love" Storylines Could Have Ended!
Written by Jaimee Chiponis. Published: July 05 2018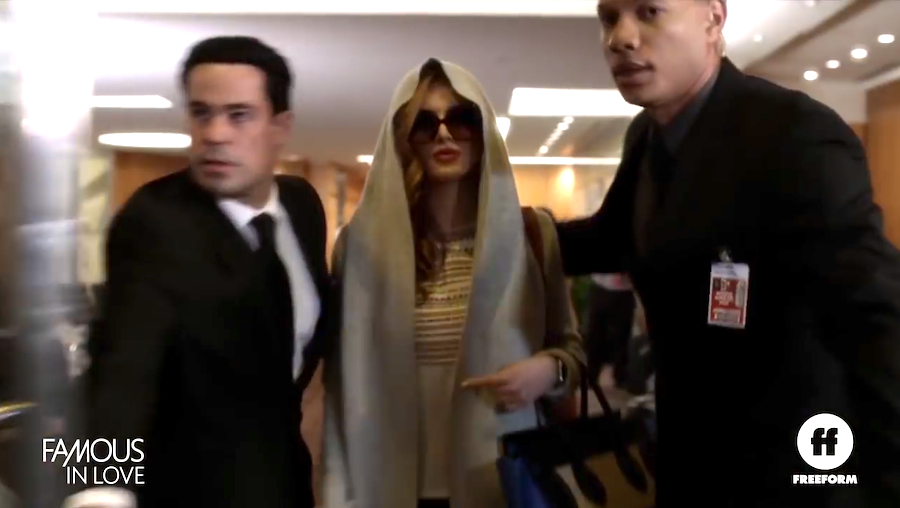 News broke last week that Freeform's hit show "Famous In Love", starringBella Thorne, was not renewed for a third season and was cancelled. The drama, which was one of my personal favorites, followed ordinary college student Paige (Thorne) after landing a lead role in a huge Hollywood blockbuster. The show ran for two seasons, with its last episode airing in late-May 2018.
I have to admit, I was, and still am, very upset about this cancellation, especially since we were left with so many cliffhangers! Let me give you a quick recap of how the show left off: After breaking up with Jake (Charlie DePew), Paige decides to enroll in the University of Oregon as a theater major and leave Hollywood for now; Rainer (Carter Jenkins) then swoops in to kiss Paige in the studio lot, but he still has a manipulative girlfriend; Jake, Paige's now ex-boyfriend, connects with his co-worker Billy (Claudia Dee); Oscar nominee Jordan Wilder (Keith Powers), who is also Tangey's (Pepi Sonuga) ex-boyfriend, finds out he isn't facing jail time and throws a party in celebration of his nomination; Alexis (Niki Koss) gets trapped in a mental hospital after pretending to go crazy to get out of her reality show; Tangey's current boyfriend, Pablo (Romeo Miller), kicks down her door after accusing her of cheating on him with Jordan… and Jordan comes to the rescue. Well, maybe. The last thing we see is a group of paramedics wheeling a stretcher to the elevator, which is heading up to Tangey's room. So, we have no idea who the stretcher is really for.
Obviously, we won't get answers to our important questions, which is so sad. I mean c'mon, that was one juicy, plot-thickening ending to the show! However, if there was a true ending to the show, this is how we think it could have (or should have) ended:
- Paige doesn't leave Hollywood. That way, the show can continue to follow her (if it didn't get cancelled). Or… maybe she leaves for a couple weeks and then realizes she should just come back, be an award-winning actress, and live happily ever after.
- Rainer breaks up with his girlfriend, wins Paige over again, and then they (Paige and Rainer) date. Paige and Rainer always had a connection, but the timing was never right. To end the show, though, the timing could've finally been right. I didn't like Harper (Danielle Campbell), Rainer's current girlfriend, anyway…so bye.
- Jake and Billy can go do their own thing. To be honest, Jake was starting to annoy me a little bit at the end, so it's okay. He can go date Billy. That's fine.
- Alexis's "ending" could have been interesting. The mental hospital could have legally forced her to do the proper amount of time before releasing her. I mean, she did go through that whole process to fake being insane, so maybe it would've been good for her to relax a little bit and decompress (so that way she wouldn't end up back in the mental hospital for real).
- As for Tangey, I would've liked for her to be okay (and not hurt by Pablo). But… it would've been interesting if maybe both Jordan and Pablo were injured while fighting. Jordan was trying to protect Tangey, and Pablo was just trying to end Jordan, basically. So, if they both ended up getting hurt, but Jordan ended up making a full recovery, that would've been great. As for Pablo, I didn't really like his character, so I guess he can make a full recovery too and then decide to move to North Dakota or somewhere other than L.A.
That's what I personally would've liked to see, but I guess now we'll never know. Bummer. Big bummer.
In the meantime, we'll always have our Young Hollywood exclusive set visit -- watch below!
(Image via Freeform)
- Jaimee Chiponis, YH Contributing Writer