How Good Are 'Black Panther's Chances At Making Oscar History? (Hint: Very Good!)
Written by Michael Gonzalez. Published: January 05 2019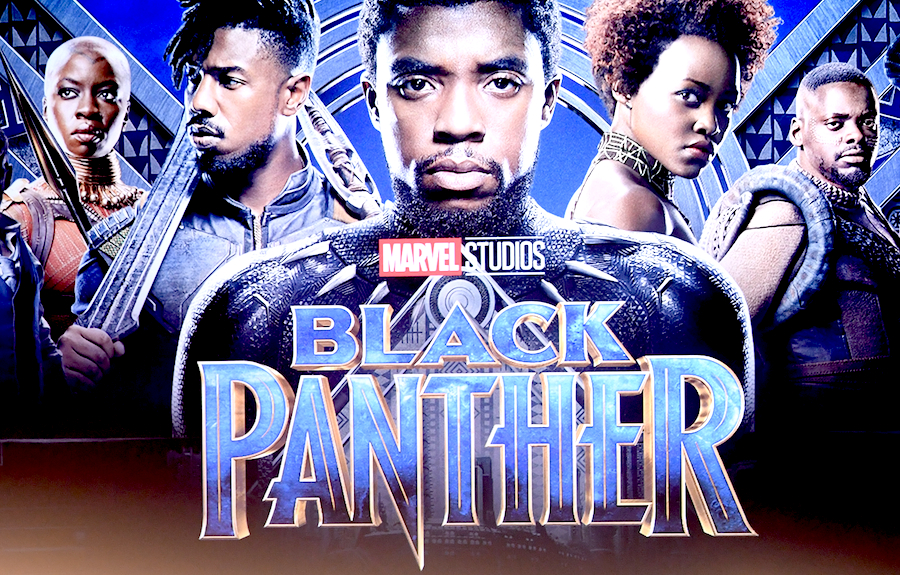 Despite the abundance of superhero movies that come out every year, we have yet to see one earn the elusive Best Picture nomination at the Oscars. Well, this year could see that change, as Black Panther is making its presence known as we approach the announcement date for Oscar nominees on January 22.
The film already scored a Best Motion Picture – Drama nomination at this year's Golden Globe Awards, and while this isn't necessarily a guarantee that the film will garner the same recognition from the Academy, it's worth noting that Black Panther is the first superhero movie to ever earn this nomination at the Globes. So with the film already making historical waves, it's not too far-fetched to consider the possibility of the film also receiving a Best Picture nomination at the Academy Awards.
A key element to keep in mind here Black Panther's competition. It certaintly stands apart from films like First Man andIf Beale Street Could Talk, and also intertwines the racial commentary of BlacKkKlansman and Green Book with eye-popping spectacle and thrilling action scenes. With up to 10 nominees to play with, and only 2 real heavy contenders for the award -- that being Roma and A Star is Born -- Black Panther will almost undoubtedly become the first superhero movie to become a Best Picture nominee at the Oscars, but it also has a realistic chance ofwinning the award.
However, Best Picture is just one award Black Panther could score. The record for most Oscar nominations for a superhero film is 8, a mark held by The Dark Knight, which of course was infamously snubbed for Best Picture itself, pressuring the Academy to expand the category from 5 nominees to a max of 10.
Just like it did at the Golden Globes, the film could also earn a nomination for its original song, "All the Stars". Who could say no to seeingKendrick Lamar and SZA perform at the Oscars?
Additionally, one category that could be considered a lock is Best Original Score, as composer Ludwig Göransson(Childish Gambino's constant collaborator) delivered a bombastic score with deep African roots, a score that served as a fierce rebuttal to the frequent complaint that Marvel films don't have memorable music. If it does indeed earn a nomination in this category, it would be the first time a superhero move was nominated for its score since 1978, when John Williams was nominated for Superman, the grandfather of modern superhero movies.
It's hard to see director Ryan Coogler being nominated, as he hasn't gained any traction from previous award shows, and he'd have to beat out the likes of past nominees Spike Lee,Barry Jenkins, and Damien Chazelle. However, the film has a solid chance at earning other technical awards, such as for its dazzling costumes and cinematography. As a blockbuster, it also will certainly contend for Best Visual Effects, Best Production Design for creating the beautiful Wakanda, as well as Sound Mixing and Editing.
If the film does indeed gather nominations in all of these categories, it would exceed The Dark Knight's eight nominations. This isn't even considering its outside chances, like Best Editing and Best Supporting Actor for Michael B. Jordan, whose villainous turn as Erik Killmonger served as an echo to the lateHeath Ledger's Joker, standing as the only actor to not only win an acting award in a superhero movie at the Oscars, but also the only performance to be nominated, period.
Double-digit nominations may prove tough for Black Panther, but it has a greater chance of becoming the first superhero to be nominated for Best Picture than past films such as Wonder Woman or the first Avengers movie. Will the film break The Dark Knight's record of 8 nominations? We'll see on January 22!
In the meantime, you can currently watch Black Pantheron Netflix, and be sure to see how the movie does at the Golden Globes this weekend (Sunday, January 6)!
(Image via Marvel/Paras Griffin/Getty Images)
- Michael Gonzalez, YH Contributing Writer