How 'Black Barbie: A Documentary' Came To Be!
Written by Brooklynn Taylor. Published: November 07 2023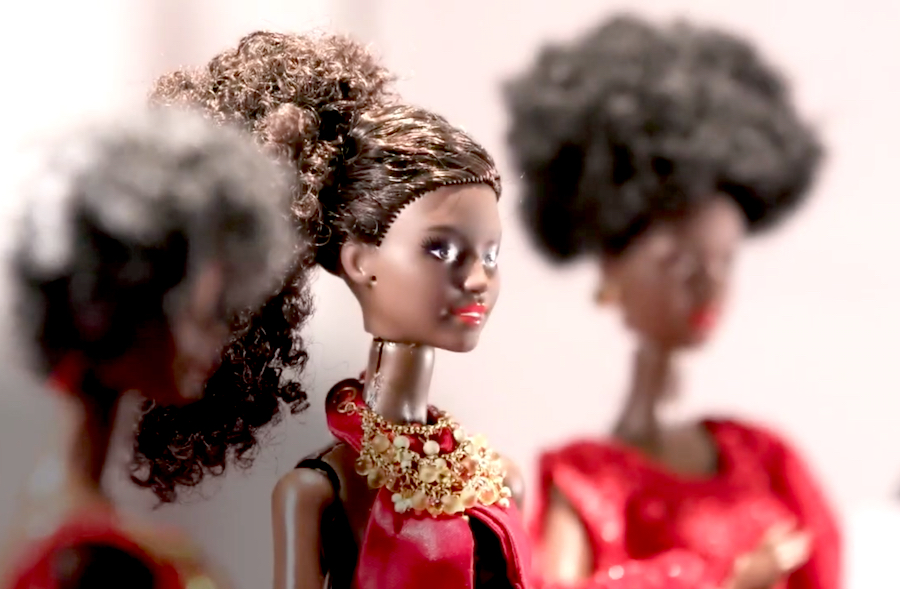 (Photo: Tallgrass Film Association/YouTube)
Jump into the candy-colored dream car of Barbieland and fasten your seatbelts! A brand-new Barbie Documentary is coming soon, telling a story you may not be familiar with – and we have some of the deets.
Black Barbie: A Documentary will explore the introduction of the first Black Barbie doll that debuted in 1980, nearly 3 decades after the original Barbie. Further, "through insider interviews and charismatic retellings of what went down at Mattel in the days leading up to Black Barbie's debut, the documentary examines the importance of true representation – and how dolls aren't just dolls, but childhood symbols that can be crucial to identity formation and imagination," according to New York Daily News. Black women in the film discuss their own varied experiences of not seeing themselves represented and how Black Barbie's arrival affected them personally.
Film director and writer Lagueria Davis said in an interview with LRM Online that her idea to create the film was sparked by her aunt Beulah Mae Mitchell, who was one of the 3 Black women at Mattel for advocated for the toy's release back in the '80s! "It just felt important for me to share her story and engage with our elders in learning history that wasn't written up in a textbook. I also branched out a did some research where I also found myself relating to Black Barbie in a way that I never thought I would relate to a doll," Davis said. 
Beulah Mae Mitchell spent 45 years working at Mattel alongside Kitty Black Perkins and Stacey McBride Irby, who pushed for Black Barbie's debut, at a time when Mattel was lacking in diversity of its toys.
Black Barbie: A Documentary premiered back in March of this year at the SXSW Film Festival in Austin, Texas, and is currently on a festival screening tour this month before being shown in several cities globally. Already, the documentary has excitingly racked up several film festival awards, including Best Black Lens Feature and Best Black Lens Film at the Sidewalk Film Festival!
Executively produced by Shonda Rhimes and Betsy Beers, a deal struck with Netflix and Shondaland – the production company of Shonda Rhimes – will allow the film to be available to stream on Netflix! Although there hasn't been a specific date set to be released on the streaming platform, fingers crossed it'll be available to watch soon!