HIDDEN ON STREAMING: "Harley Quinn"
05-31-2020 by D.J. Rivera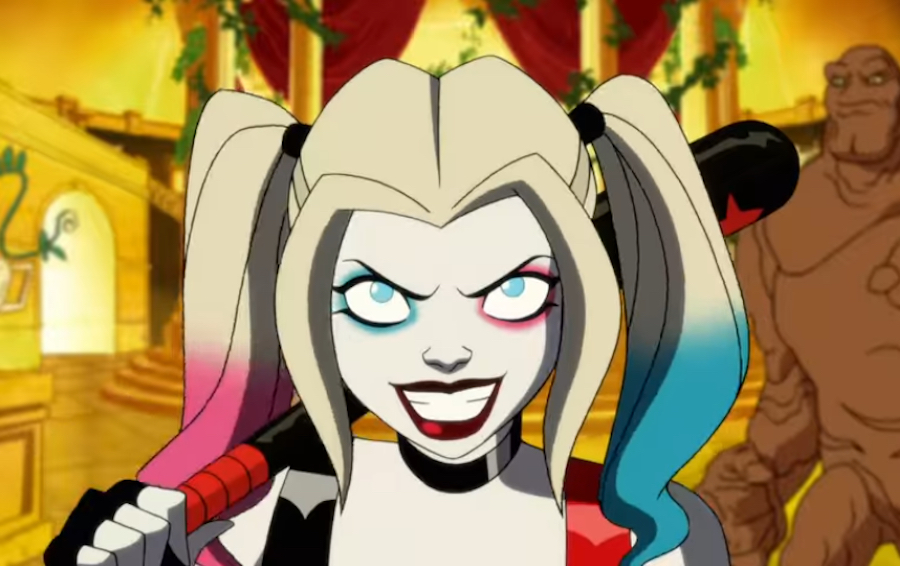 ( © DC Universe)  
Harley Quinn has quickly become one of the most popular players from DC Comics out there right now. After debuting in "Batman: The Animated Series", the Harlequin of Crime has steadily been rising the ranks from Joker's girlfriend to a force to be reckoned with in the superhero world. After Margot Robbie perfectly portrayed the psychotic former psychiatrist in the Academy Award-winning film Suicide Squad, it was clear this character has what it takes to hold her own in any solo endeavor. While Harley Quinn: Birds of Prey turned out to be less than stellar, the edgy adult-animated series from DC Universe is arguably the best interpretation of the character ever created.
 
The series starts out like most of Quinn's past endeavors. She does all the work in one of Joker's schemes only to get left behind to get taken to Arkham, where she desperately waits for her puddin' to rescue her. But after too much time passes, Harley decides she has had enough of Mr. Jay and kicks the Clown Prince of Crime to the curb, vowing to gain membership to the Legion of Doom, an evil organization consisting of the greatest villains including Scarecrow, Bane, and, of course, the Joker. With the support of her best friend, Poison Ivy, she will assemble her own crew and prove that she has what it takes to make it on her own. The show has everyone making hilarious appearances, from Batman, Robin, Commissioner Gordon, all the way to the Justice League.
Bringing Harley to life this time around is "The Big Bang Theory" star Kaley Cuoco, who drops that good girl vibe she had going from her sitcom days and proves she is not only hilarious but a perfect choice to play the infamous DC powerhouse. Voicing her number one gal pal Poison Ivy is the talented Lake Bell, whose signature dry wit and comedic abilities add significant value to the series. Making up the rest of the cast are some big names including Jacob Tremblay, Wanda Sykes, Alan Tudyk, Diedrich Bader, and Sanaa Nathan, who plays Catwoman in the second season.
 
"Harley Quinn" looks like your typical after-school cartoon but takes full advantage of the fact that it's on a streaming service and not in the same lineup as previous DC cartoons. This mature-rated DC Universe original is surprisingly insightful and chock full of brutally funny violence, gut-busting dialogue, and side-splitting shenanigans that fans of the character will not want to miss. The show's fantastic first run has 13 beautifully-crafted episodes ready to binge, and the show's sophomore season is currently airing episodes every Friday, making it the perfect time to floss on over and enjoy the flat-out brilliant animated series. 
"Harley Quinn" is now streaming exclusively on DC Universe.