Golden Globe Nominations Give Us First Hints at Oscar Race!
Written by Katie Marzullo. Published: December 11 2014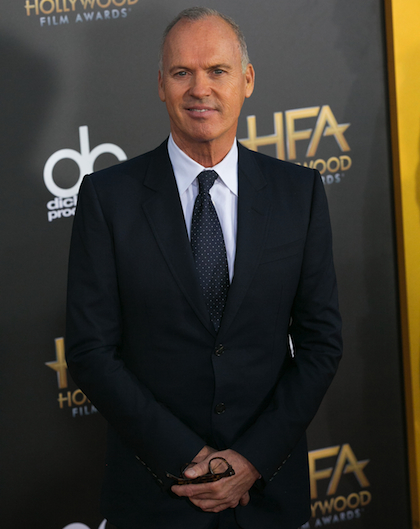 Can you hear that? It's the first few feint whispers of Award Season calling out to us!
In the past week, the nominations for the 2015 SAG Awards and Golden Globe Awards have been announced, and finally a picture is starting to emerge of what we can expect to unfold come Oscar Time!
To probably no one's surprise, the big contender seems to be Birdman, which we all kind of figured the moment the first trailer descended upon us. Michael Keaton's big "comeback" film leads the Golden Globe contenders with 7 nominations – Motion Picture Musical or Comedy, Director (Ajejandro González Iñárritu), Actor (Keaton), Supporting Actress (Emma Stone), Supporting Actor (Edward Norton), Screenplay, and Score. Birdman finds itself in a category with rather weak competition, save perhapsInto the Woods, but that is probably just as well, because the Motion Picture Drama category is sure to be a bloodbath!
Vying for the top prize in the film categories are Boyhood,Foxcatcher, The Imitation Game, Selma, and The Theory of Everything. All but one of these films is a biopic, and you know how award voters luuuuuv them some biopics! Can Boyhood – a film that broke the mold by being filmed over a period of 12 years – upset them all and come out the champ?
The acting categories yield very few surprises themselves – you got yourJulianna Moores, your Meryl Streeps, your Benedict Cumberbatches, your Amy Adamses, and Joaquin Phoenixes. Steve Carell has nabbed his much-expected nomination in the Best Actor Drama category forFoxcatcher, ditto Eddie Redmayne for his portrayal of a young Stephen Hawking in The Theory of Everything. Meanwhile, little Quvenzhané Wallis, already an Award Season veteran at age 11, finds herself in the mix again with a nomination for her lead role inAnnie. Mark Ruffalo takes the Supporting Actor Drama slot that could have easily gone to hisFoxcatcher co-star Channing Tatum – it will be interesting to see if the latter manages to out-muscle the former for any Award Season accolades at some point. We're also happy to see our buddy J.K. Simmons make the list as well (Supporting Actor Drama for Whiplash), as he's made a career out of being sort of in the background. Step up to the spotlight, Mr. Simmons, you deserve it!
Also worth noting is that the Best Director Motion Picture Drama category features a WOMAN OF COLOR. That's right, y'all, Ava DuVernay has been recognized for her work on the magnificent Martin Luther King, Jr. biopic,Selma. I can't put too fine a point on how huge that is, not just for women, but for black women as well. She has some stiff competition, but hopefully she can parlay this into an Oscar nomination too.
On the television front, I just have one thing to say – only two, YES TWO, broadcast network shows are nominated in either Best Television Series categories. That would be CBS, rep'd by perennial nominee "The Good Wife", and The CW's "Jane the Virgin". Other than that, HBO leads the way with 3 nominated shows, followed by Netflix with 2, and Showtime, PBS, and Amazon Instant with one apiece. In fact, HBO leads all networks with 15 nominations total, followed by Showtime (9), FX (8), and Netflix (7). Amazon Instant has 2. Of the broadcast networks, CBS has 4, and ABC and NBC have one each. So yeah, online streaming services have more nominations than all major broadcast networks COMBINED. Let that sink in for a minute.
Once again, anthology series like "American Horror Story", "Fargo", and "True Detective" have managed to sneak into the Mini-Series or TV Movies categories, while Mark Ruffalo gets another shot at taking home Best Actor honors for The Normal Heartwhich he so richly deserved but was shut-out at the Emmys. "Fargo" leads all TV projects with 5 nominations total.
The full list of nominees can be found here.
The 72nd Annual Golden Globes will air on Sunday, January 11. Which nominees are YOU excited about? Who do you think got snubbed? Let us know in the comments below or tweet us @younghollywood!
(Photo via Brian To/WENN)
- Katie Marzullo, YH Staff Editor