"Game of Thrones" Studio Tour Scheduled to Debut Next Spring in Ireland!
Written by Jordan Cioppa. Published: April 05 2019
(Images © Geovani Rocha/HBO)
If you thought the Warner Bros. Studio Tour and the Universal Studio Tour right here in L.A. were amazing, then wait until you hear about the next big one coming across the Atlantic! Believe it or not, a "Game of Thrones" Studio Tour is in the works and will give fans a close-up look at everything from real props, sets, and those iconic costumes from HBO's hit show.
HBO Licensing & Retail has partnered up with Linen Mill Studios to bring the mystical world of Westeros to life! Is this genius or what?! This awesome new tourist destination will be putting Banbridge, Northern Ireland, on the map, with its 110,000-square-foot facility that is designed to give guests an interactive and unique experience with all things "Game of Thrones"-related. This also happens to be the location where many of the famous scenes were shot.
Some of the exhibits and sets you'll get to experience include:
- The map floor in the Red Keep of King's Landing where Queen Cersei Lannister plots and schemes world domination.
- The mess hall from Castle Black where the men of the Night's Watch take their meals in-between keeping an eye out for those pesky White Walkers beyond the Wall.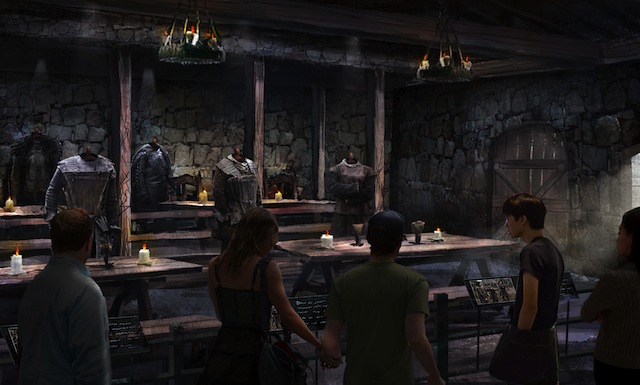 - The map room on Dragonstone, featuring the famous painted table and costumes worn by Queen Daenerys Targaryen and the rest of #TeamDragonstone, including Tyrion Lannister, Missandei, Grey Worm, Varys, Jorah Mormont, and, of course, Jon Snow.
- The Great Hall of Winterfell, featuring costumes worn by the surviving Starks and their loyal allies, including Brienne of Tarth and Lyanna Mormont.
- Jordan Cioppa, YH Contributing Writer