Fox Developing TV Series Bases on Archies Comics!
Written by Katie Marzullo. Published: October 29 2014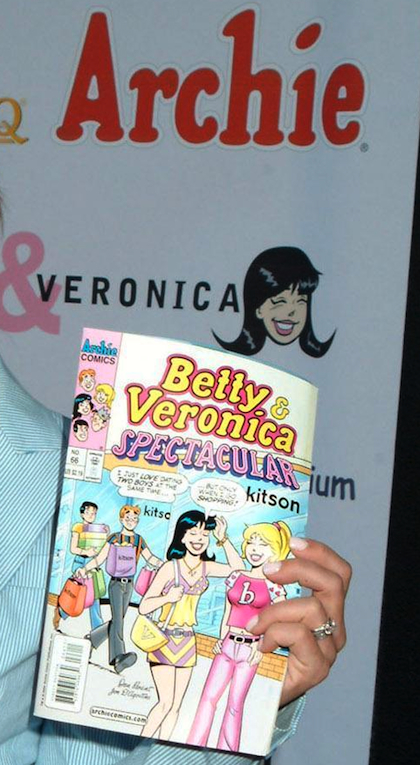 A couple years ago, I wrote a rambling article about how frustrating it was for me that Archies Comics were experiencing this big pop culture renaissance… two decades after my own obsession for them had ebbed. I'd like to be all hipster-y and claim that I was into Archies way before they were cool, but I am just too sad, so let's move on.
This resurgence in popularity doesn't seem to be stopping any time soon either, as it's just been announced that Greg Berlanti – the man behind "Arrow" and "The Flash" – is currently developing an Archies TV series for Fox! Clearly, he knows how to adapt a comic book, but Archie Andrews and his gang are no superheroes, so how will he account for that? Well, for starters, the pilot is being written by Roberto Aguirre-Sacasa, who happens to be the Chief Creative Officer for Archies Comics. This is the same guy behind all of the recent news-making developments in Riverdale, including the introduction of gay character Kevin Kellar (and his subsequent gay wedding), Archie getting married (to Veronica, BLEH), a "Glee" crossover, and the DEATH of Archie Andrews earlier this summer! So, it seems like the show is in good hands.
What I am curious to see is if the show gets as ridiculous and random as the comics did/do. Aside from the regular, everyday drama of Archie failing every class at school, Betty and Veronica vying for Archie's attention, Jughead's obsession with food, Big Ethel's obsession with Jughead, etc., there were also these crazy storylines and characters that would just pop up. Like, one day there's a girl group! (Josie and the Pussycats) Or, a witch! (Sabrina, of "The Teenage Witch" fame) Or, the gang would time travel back to Ancient Egypt, or they would find themselves in the middle of a B-grade horror film plot! Anything and everything could happen in Riverdale, and I would love to see the TV show get just as insane.
This project is still in the very early stages, so we'll have to wait and see how it pans out. In the meantime, I just discovered that the 1990 made-for-TV movie "Archie: To Riverdale and Back Again", which sees the whole gang as adults coming back together for their high school reunion, is now on YouTube in its entirely, and that is pretty amazing.
(Photo via WENN)
- Katie Marzullo, YH Staff Editor