Florence Pugh Cooks Up Her Own Ice Cream Flavor!
09-25-2020 by Paige Pfeifer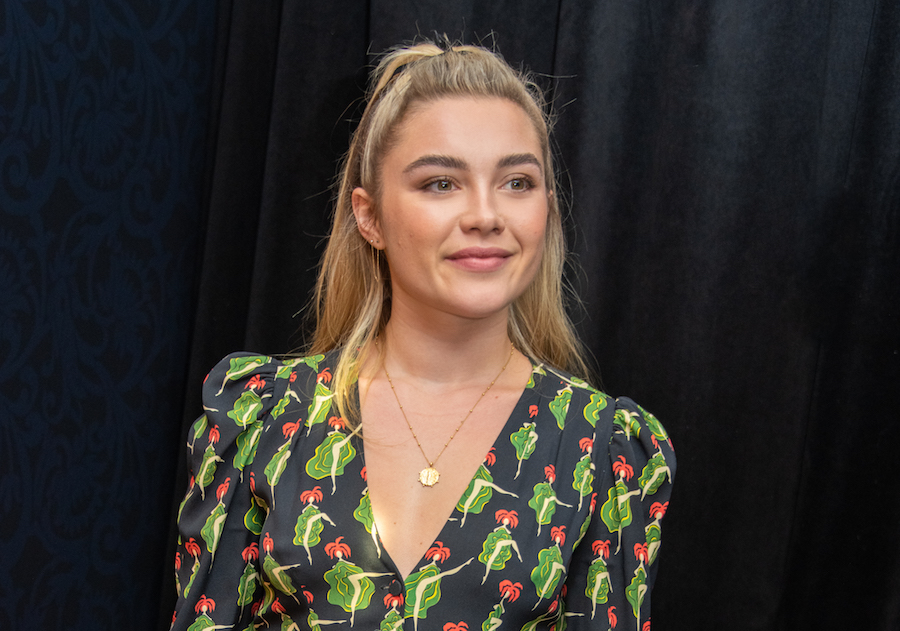 ( © Vera Anderson/WireImage/Getty Images)  
On a definitive list of things Florence Pugh is spectacular at, acting and singing (thanks, YouTube) must come out on top, but cooking has to take the bronze. For over a year, the actress has been livestreaming from her kitchen, whipping up lunches, dinners, and desserts while monologuining to her 1.7 million Instagram followers about whatever passes through her brain. 

The Oscar-nominated 24-year old recently returned to her impromptu cooking show, this time with an incentive: if 2,500 people registered to vote through her link, she'd do a "bonus cooking extravaganza". As it happened, 7,500 people registered through her link because, well, the people love Pugh.
 

 

Sep 22, 2020 at 5:39pm PDT
This is where it gets even sweeter. Florence teamed up with Jenifrom Jeni's Splendid Ice Creams (marking her first partnership in a cooking video) and made her very own original ice cream. Her concoction blended maple syrup, rum, and ginger, and the frontrunner name was "Maple Midrummer", a play on, of course, her blockbuster horror film Midsommar. 
Her past recipes include squash soup, browned bread (or, as we mortals call it, toast), and marmalade, which earned her a shoutout from none other than Paddington Bear, who tagged her in a tweet that read, "If I had made 8 jars of marmalade last night I'd have one for each day of the week and a spare to share with a friend." Florence responded by asking the famous bear to make sandwiches with her, which the world is still waiting to see come to fruition.
 

 

Nov 1, 2019 at 2:34am PDT
A lot of her cooking stories have been archived and highlighed on her Instagram account, not to mention the dozens of fan accounts that repost everything she puts up. Do yourself a favor and get cookin' (or watch someone else cook. That's what I do).