Everything You Need To Know About 'Speak Now (Taylor's Version)'!
Written by Daria Hodies. Published: June 08 2023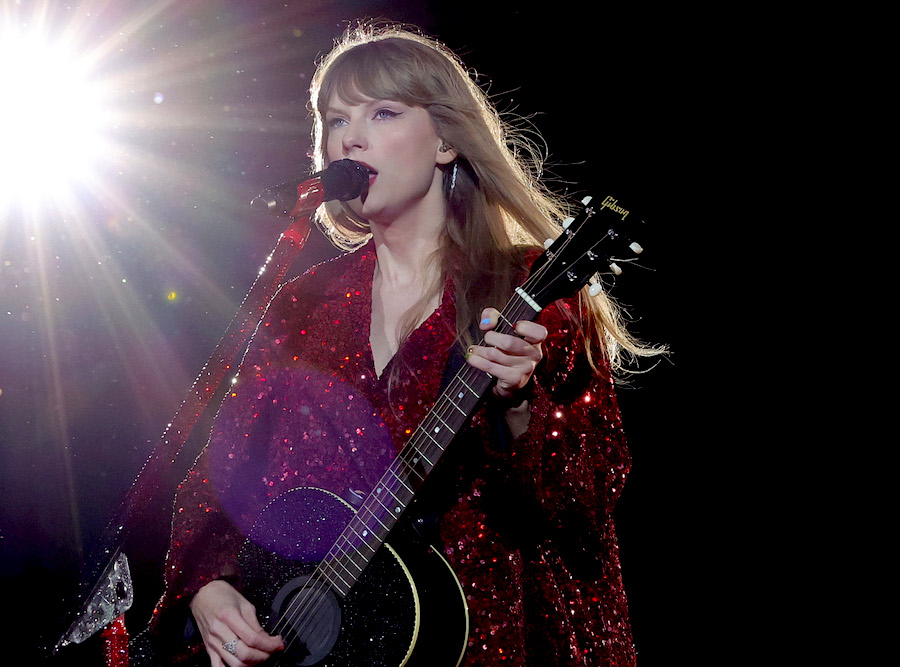 (Photo © Kevin Mazur/TAS23/Getty Images for TAS Rights Management)
On May 5, 2023, Taylor Swift announced that her third re-recorded album Speak Now (Taylor's Version) would be released on July 7. Swift revealed this onstage at her Eras Tour, and then took to Instagram to post and confirm the news. As Swifties ourselves, we are just as excited as you all are and got the scoop on everything fans need to know about the upcoming re-recorded critically-acclaimed album!
Speak Now was completely self-written by Swift between the ages of 18 and 20. She wrote in her Instagram post that the songs came from a time in her life that were marked by their "brutal honesty, unfiltered diaristic confessions and wild wistfulness." She loves this album because it "tells a tale of growing up, flailing, flying and crashing, and living to speak about it."
Critics worldwide marked this album as Swift's best work to date, which earned her two Grammy Awards and a record-breaking one millions albums sold in a week. This album has some of our favorite songs on it, such as "Mean", "Back To December", "Enchanted", and "Dear John".
After her announcement of the re-records, fans everywhere took to social media to show a massive amount of support and excitement for the new version of the beloved album. Similarly, her fans also rallied around her in 2019 when Swift got into a dispute with her former record company, Big Machine Records, over the ownership of the master recordings of Swift's first 6 albums and started a widespread conversation on Swift's rights as an artist and the ethics of the music recording industry.
After this dispute and the expiration of her contract with Big Machine Records, Swift signed a deal with Republic Records in 2018 and later announced she would be re-recording her first 6 albums in order to have complete ownership over them. So far, Swift has released Fearless (Taylor's Version) and Red (Taylor's Version) in 2021, which is now being followed by Speak Now (Taylor's Version).
On June 5, 2023, Swift announced the track list of the album, along with 6 new tracks "From the Vault". Those songs are ones that were written and recorded but cut from the final original album. Swift also revealed in her announcement that the new tracks featured collaborations with rock band Fall Out Boy and Hayley Williams from Paramore. The songs they are featured on are titled "Electric Touch" and "Castles Crumbling". Swift also wrote that she chose them as artists to be featured on the album because they influenced her and her lyrics the most at the time.
We are giddy with anticipation over these new tracks and the re-recordings of our favorite songs. We cannot wait to see what Ms. Swift puts together for us fans and know that this album will make "sparks fly"! Until then, we'll be counting down to July 7th, just like you guys!