Everything You Need To Know About Apple's New Streaming Services!
Written by Jordan Cioppa. Published: March 27 2019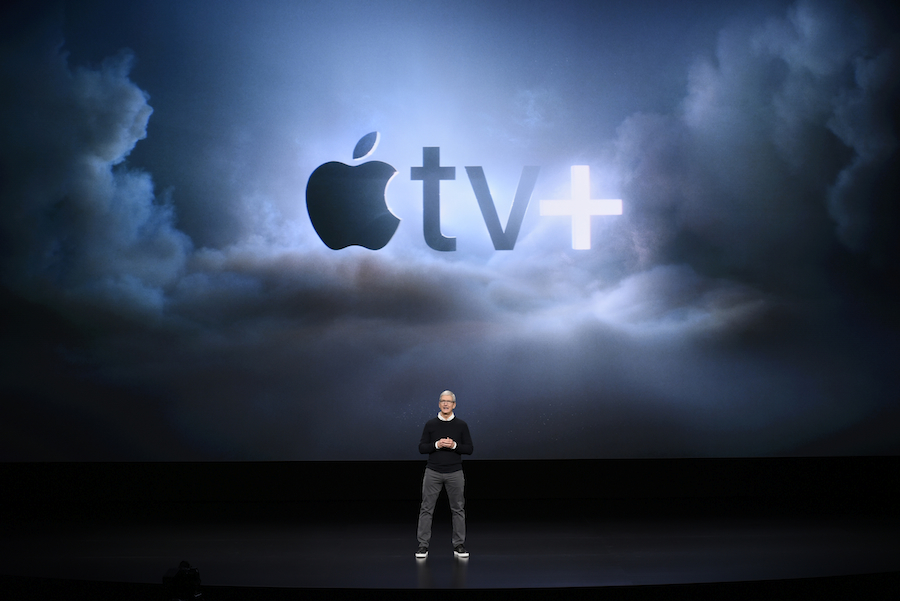 (Image © Michael Short/Getty Images)
In a world full of streaming and binge-watching, Apple is adding yet another outlet for viewers to turn to. Along with this brand new service, Apple had some other exciting announcements this week! Digesting all of this tech-talk can be a bit confusing, so we broke it down to make this huge news a bit easier to take in!
Apple is attempting to change the television experience all together. How so? Well, by doing what Apple does best -- putting everything into an app. The Apple TV app already exists and is most likely unused on the first page of your apps on your phone. But come May when the update hits, this app is going to have a lot more to offer, including Apple TV Channels and Apple TV+. So, what does these two additions mean? Let's break it down separately.
Apple TV Channels
Apple TV Channels will be the first of the TV announcements to go into effect. With a software update in May, the Apple TV app will combine different show/movie-watching methods into one. Users will have the ability to subscribe to their favorite TV channels, buy/rent from a choice of over 100,000 movies, watch movies previously purchased on iTunes, access multiple streaming services, watch cable TV, and stream Apple TV+ (which I will explain more about later). This new service will come with a price, but the interesting part is that you will only have to pay for the channels you want. Some of the channels and streamers that will be featured on the app include HBO, Showtime, Starz, Prime Video, and Hulu. Another cool thing about this is that a maximum of 6 family members can access the account through Apple ID and we will even have the ability to watch offline too! As I mentioned before, the app is already available on iPhones. It is also accessible on iPads, Apple TV 4K, and Apple TV HD. Excitingly enough, the app will be available on Macs in the Fall, and the really cool part about this is, starting this Spring, the Apple TV app will even be available on non-Apple products such as Smart TVs.
Apple TV+
So, how does Apple TV+ come into play? This too will be available to subscribe to on the Apple TV app, but not until the Fall. Apple TV+ is going to be a streaming service of its own, with original content and original content only (unlike other streamers like Netflix). There haven't been any trailers released, but we already know that celebs like Reese Witherspoon and Jennifer Aniston have roles in the upcoming programming. Apple is promising series, documentaries, and movies from every genre! There hasn't been a price announced yet, but with names likeSteven Spielberg, J.J. Abrams, and Oprah in the mix, the service will be sure to be worth it.  
I hope this made the new 2-part Apple news easier to understand, because it is definitely something worth knowing about. The best part about this all is that we don't have to wait much longer to find out what it is like for ourselves!
In the meantime, be sure to check out Young Hollywood's channel available on Apple TV's everywhere now!
- Jordan Cioppa, YH Contributing Writer