Everything You Need to Know About Amazon's "Carnival Row" Fantasy Series!
08-02-2019 by Kyla Killackey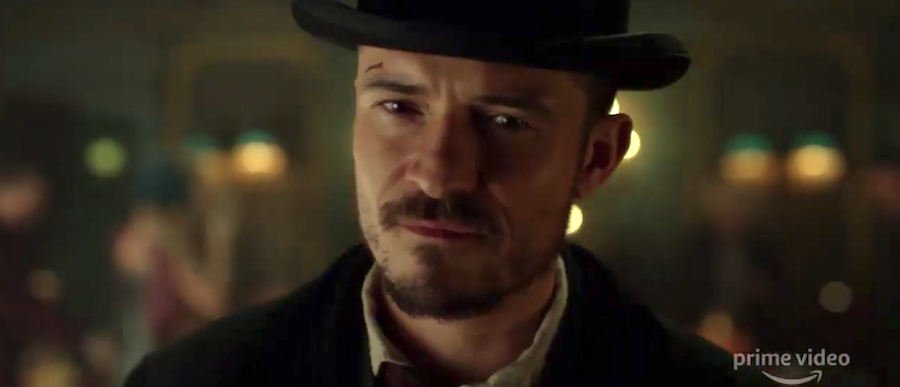 ( © Amazon Prime Video)  
Who knew a fairy and a human would be our next favorite couple to ship? Well, Amazon is bringing us a new fantasy series that some are saying might rival "Game of Thrones" (I didn't say it, someone else did, so please don't come for me). All 8 episodes of the first season will drop on Amazon Prime Video August 30, here's everything you need to know!
The show is described as a "Victorian Fantasy" where a bunch of mythical creatures that have been driven from their homes now live amongst each other (and humans, but more on that later) in a place called Carnival Row. There are Centaurs and Fairies and Fauns and a few other crazy looking creatures, but of the course, the greatest monsters of them all are the humans.
Basically after "the empires of man" brought war and destruction to the homelands of these creatures, they have been forced to live as sub-humans in the chaos of Carnival Row. But the fragile truce between the two sides starts to fall apart after a string of brutal murders, which brings us to our main characters.
Orlando Bloom plays a human detective who joins forces with Cara Delevigne's refugee fairy to try and uncover who has been behind the murders, and so intertwines their lives (and perhaps love as well ;)). 
The stellar cast also includes Emmy-nominated "Chernobyl" star Jared Harris, and for those curious about the actress who was originally cast as Daenerys Targaryen on "GoT", Tamzin Merchant has a role too.
Amazon has already picked up "Carnival Row" for a second season, so if that's anything to go off of, this might just be our new favorite fantasy series!