Everything You Need To Know About Adam Driver's New Movie 'Ferrari'!
Written by Mollie Davis. Published: September 18 2023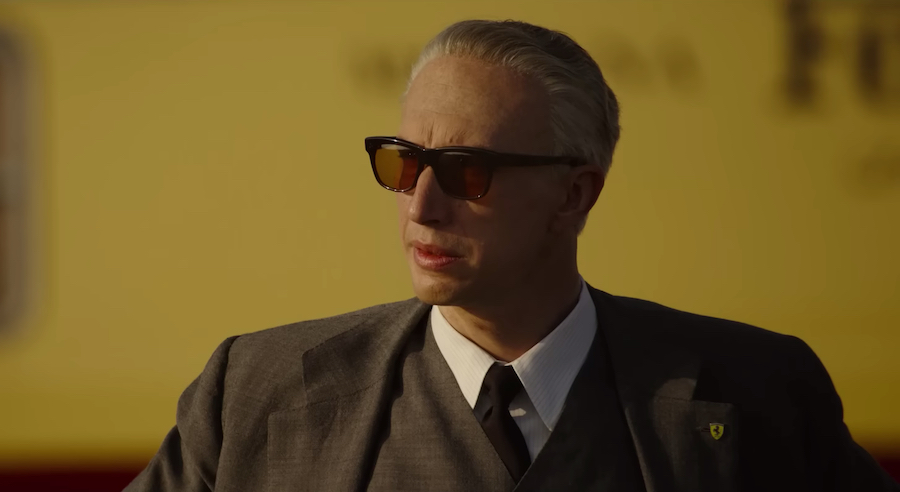 (Photo: NEON)
Coming off of its world premiere at the Venice Film Festival, sports thriller flick Ferrari is receiving buzz by car enthusiasts and film fans alike! Here's what we know about the Michael Mann-directed biopic so far! 
The Premise
Ferrari is a biographical picture based on the life of Enzo Ferrari, the Italian founder of the iconic car manufacturer that bears his last name. Enzo first found a passion for cars in the racing scene, competing as a race car driver and winning 11 Grand Prixs before retiring when his son was born. His self-titled car company was founded in 1947, after he previously founded a different company functioning as a parts supplier to various car racing teams. The brand quickly gained a reputation in the motorsport industry, though Enzo Ferrari himself lived a largely private life, which the upcoming biopic will offer viewers a rare look into.
The movie was filmed last fall in Italy, a long-awaited moment over 20 years after director Michael Mann began developing the film in 2000.Ferrari is Mann's first film since his action thriller Blackhat starring Chirs Hemsworth released back in 2015, though he recently directed an episode of crime drama series "Tokyo Vice".
The Cast
The film's cast is headed by Adam Driver in the role of Enzo, the role previously having belonged to Christain Bale and Hugh Jackman while the film faced numerous production delays. Spanish actress Penelope Cruz will star opposite Adam as Enzo's wife, Lauren, whileShailene Woodley and Patrick Dempsey among the other familiar faces will been seen on the big screen. This isn't the first time Driver has played a real-life Italian with a historic last name -- he also did so back in 2021 when he co-starred with Lady Gaga inHouse of Gucci as Maurizio Gucci.
Union Compliant
The film was produced by NEON, who signed an interim agreement with SAG-AFTRA, which allows the actors from the film to promote it. Yay NEON!
Where To See It
WhileFerrari just had a successful world premiere at the prestigious Venice Film Festival, movie-goers will have to wait until December 25th to see the film in theaters in the States!