7 Essential Episodes To Watch Before The Final Season of "The Good Place"!
09-13-2019 by Lori Bashian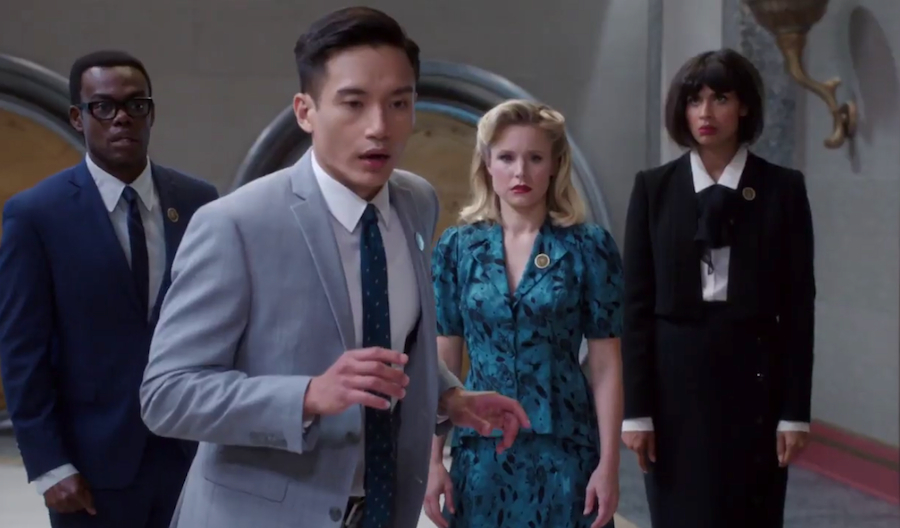 ( © NBC)  
Holy forking shirtballs, I can't believe "The Good Place" is ending after its fourth season! For 4 years, we have watched Eleanor (Kristen Bell), Chidi (William Jackson-Harper), Jason (Manny Jacinto), and Tahani (Jameela Jamil) navigate the underworld, and starting September 26, their story will reach its conclusion.

The inside look at Season 4 promises more literal and loveable Janet (D'Arcy Carden) making stuff appear out of nowhere, an indecisive Chidi and Jason, who still doesn't quite know what is going on. Michael (Ted Danson) is still going through his existential crisis and Eleanor has taken over for him. If nothing I just said made any sense to you, and you don't have time to binge-watch 3 entire seasons of the show before the finale, watch these must-see episodes and catch up before the final season premiere!
Next