Director Ava DuVernay To Team Up With Colin Kaepernick For Netflix Miniseries!
07-11-2020 by Sarrah Wolfe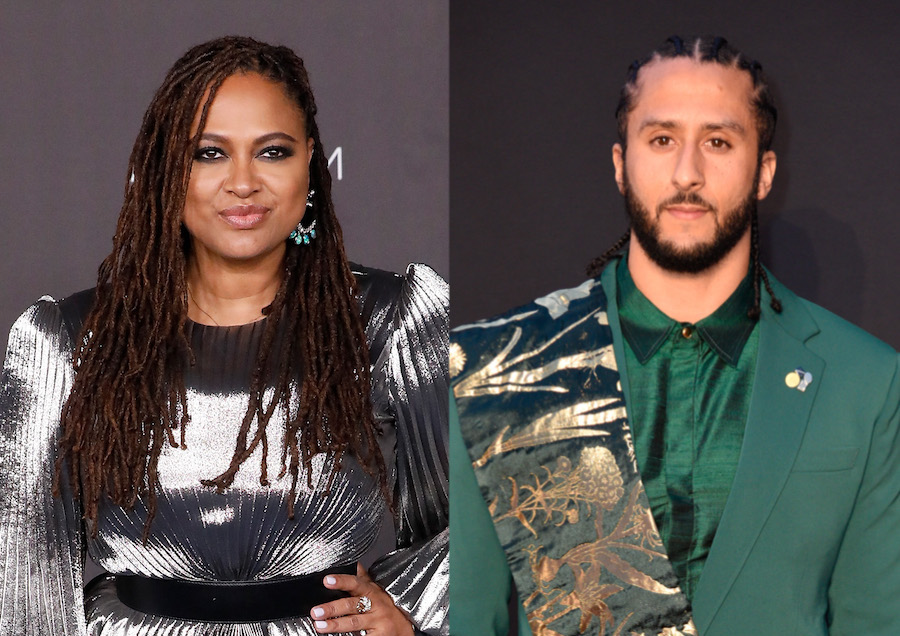 ( © Taylor Hill/Paul R. Giunta/Getty Images)  
Ava DuVernay is the latest filmmaker to be slaying the documentary game. She has demonstrated an unshakable commitment to fighting corruption and advocating for human rights using her incredible talents as a storyteller. Having brought us the eye-opening documentary 13th and the critically-acclaimed miniseries "When They See Us", DuVernay is ripping the ground out from beneath us and creating a new landscape where Black voices can ring louder than ever in an industry where they have historically been hushed.

Netflix recently announced her latest project, "Colin In Black & White", a collaboration with ex-NFL star and activist,Colin Kaepernick. This, of course, could not be a more perfect pairing, with Kaepernick also having made ground-breaking moves in his own industry, sparking controversy and an entire movement within the NFL when he kneeled during the National Anthem in 2016. Both Duvernay and Kaepernick have a wealth of experience and insight to bring to the series that is sure to shake the foundation even more.
The scripted series will explore Kaepernick's life growing up as a Black son to the white parents who adopted him. Covering themes of identity, resilience, and community, Kaepernick himself will be narrating the series. To add to an already dynamic duo,Michael Starburry will be writing and executive producing the series. DuVernay previously worked with Starburry on "When They See Us", which earned 16 Emmy nominations.SIXTEEN.
Although writing was completed in May, we don't have any news of a release date as of yet, and any expectations may be curtailed with COVID-19 still delaying productions across the entertainment industry. As impatient as you may be for this guaranteed masterpiece, it's a bit of a waiting game at this point. But be sure to stay updated and on the lookout for the release date, because you are going to need to watch this ASAP!