Celebs Get Their Swag on for the Grammys!
Written by Sarah Osman. Published: February 10 2015
Days before the 57th Annual Grammy Awards gave us Sam Smithcementing his musical dominance, Kristen Wiigswinging from the chandelier with Sia,Pharrell still making us "Happy", andKanye once again storming the stage in the name of Queen Beyoncé, the celebs were celebrating in Westwood at Red Carpets Events LA's annual Grammys lounge, held at the beautiful W Hotel Westwood.
The lounge not only brought out the latest and greatest in products but in celebrities as well. A slew of musicians and producers came out in support of the event, including Broadway actress Antonique Smith, 3D film producer Charlotte Huggins, film composer Stephen Trask, and even the President of the L.A. chapter of the Recording Academy herself, Mindi Abair. The entire event benefitted the African Millenium Foundation, which helps to end poverty and hunger that is rampant among African women and children.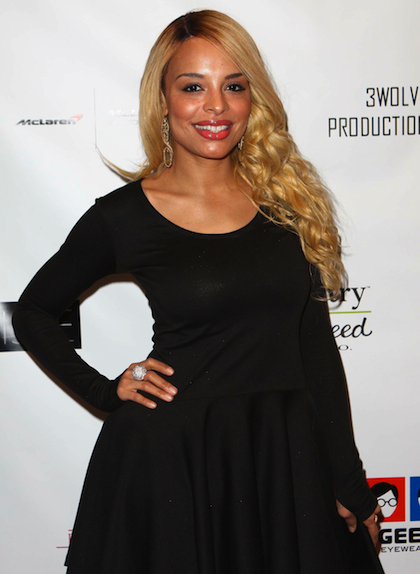 The freshest bags are now being designed by Yvonne B, a designer from Germany. Her line, SweetNorthBabe, features adorable wristlets that literally tie around your wrist like a bracelet. The idea came to the designer when she needed a quick gift for her six-year-old niece, and she figured that she would like not only a bag, but a bracelet too (quite clever, no?). On the skincare front,Java Skin Care combines the ingredients found in green coffee alongside traditional oils such as argan and pumpkin to invigorate skin. The two founders, Stephanie Addition and her husband, are of course coffee aficionados and, in addition to the skin care line, roast their own coffee.
If you have ever wanted to learn exactly where your ancestors came from,Ancestry.com has got you covered. They now offer a DNA test (don't worry, it doesn't involve blood or Maury Povich) which they can use to trace back your heritage over 5,000 years! That's pretty remarkable when you think about it, and this is definitely a test I would like to take. I know that my own heritage involves eight different races, and I would love to know how many others are in there as well. To celebrate this, HalfBreed Clothing has started a line to embrace how mixed we all are. Their shirts feature messages such as "One Love" to celebrate the fact that, in reality, we are all "half-breeds".
Additional sponsors included: Nuwati Herbals, a line of natural herbal teas; Artizan by Robin Barre, a line of carefully crafted jewelry; and Appethyl TM, an all-natural appetite suppressant, among others.
Happy swaggin', y'all!
(Photos via Red Carpet Events LA)
- Sarah Osman, YH Staff