Catching Up With: IndyCar Champ Josef Newgarden!
04-14-2022 by Katie Marzullo & Lesley Robins
  ( © IndyCar Photo)  
We have been following the incredible career of IndyCar driver Josef Newgarden pretty much from the beginning – from behind the scenes peeks on the track to even a little bit of Go-Karting to let off some steam! With almost two dozen wins under his belt in the past decade, his place in the sport is secure, but there has been one win that always seemed to elude him – until now!
This past weekend, Newgarden celebrated his first ever victory at the Acura Grand Prix of Long Beach, which makes him 2 for 3 in the 2022 opening season races so far. It's definitely shaping up to be an eventful year for him, and we can't wait to see how it unfolds!
We caught up with Josef shortly after his big win to share his thoughts. Check it out below!
---------------------------
YH: You just scored your first IndyCar Long Beach victory. It's also your second in a row this year, plus three consecutive for Team Penske to start the 2022 IndyCar season. Thoughts?
JN: This is definitely up there on the list of the best wins of my career. Long Beach is not an easy race to win. The Hitachi Chevrolet was on it. I knew coming into the race we had a great strategy, and with Team Chevy, we were going to be all right. With pit stops helping me get around Alex [Palou], I'm so proud of Team Penske. I have been trying to win a race here for 11 years so I'm so happy to finally get it done.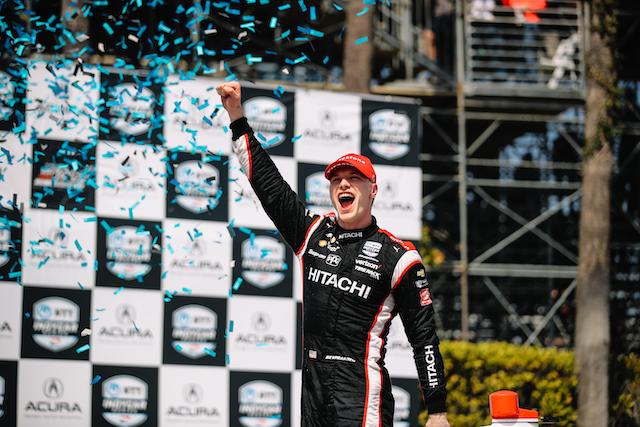 ( © Joe Skibinski)
YH: What does your ideal podium look like? Obviously you want to be the first place winner each time... Who comes in 2nd? 3rd?
JN: Yeah, you know, ideally we'd like to have a Team Penske 1-2-3 finish to just take over the podium. Obviously, that can't always be the case, and honestly it would be very rare to do that in today's IndyCar Series. So, if it's not Scott McLaughlin and Will Power with me on the podium, it doesn't really matter to me as long as I'm on the top step.
YH: You and YH go way back, all the way back to 2013 when you and I first met at the Grand Prix of Long Beach. If you could tell that kid from back in the day something, what would it be?
JN: I would tell my younger self just to trust the process and the path you are on. You are on the right track and it will pay off in a big way down the road. I wouldn't want to give too much away on exactly what happens because that part of the process helps make and define you along the way.
YH: You've mentioned on Twitter that, after a race, you can never sleep. That makes sense for obvious reasons. I'm assuming you didn't sleep after Long Beach either. Walk us through that night after your LB win.
JN: My wife, Ashley, and I are awaiting our first child any day now. So, unfortunately, she wasn't with me at Long Beach because she is not traveling this close to the due date. That was a bit of a bummer, but I know she was completely tuned in back home. I just went out to dinner with some friends to celebrate a bit.
YH: Speaking of your wife Ashley, I know you're a homebody. What does home life look now as a married man and a father-to-be? You doing any cooking, laundry…?
JN: I carry my weight at home, especially in our current situation of nesting and waiting on the baby. Ashley is an amazing wife and will be an even more amazing mother. She takes care of so much for me to allow me to be the best I can be at the track, but I don't let her do everything alone.
( © IndyCar Photo)
YH: What is the latest man toy you bought for yourself?
JN: We moved into a new house recently, so that has been the biggest "toy" we have, purchased for both Ashley and I.
YH: We know you love music, TV and film. What are you listening to and watching these days?
JN: Anything by Christopher Nolan. I don't think he has ever made a bad movie. But we also got into "Yellowstone". I really enjoyed the show "Alone" as well.
YH: Finish this sentence: "When I am done answering these questions, I am _______." 
JN: Going back to Baby Watch 2022.
---------------------------
Next up on the IndyCar calendar is the Honda Indy Grand Prix of Alabama on May 1, but if Baby Newgarden decides to make an appearance before then, we'll have to wait and see if Josef can make it! Either way, best of luck to Josef on what is sure to be a season to remember!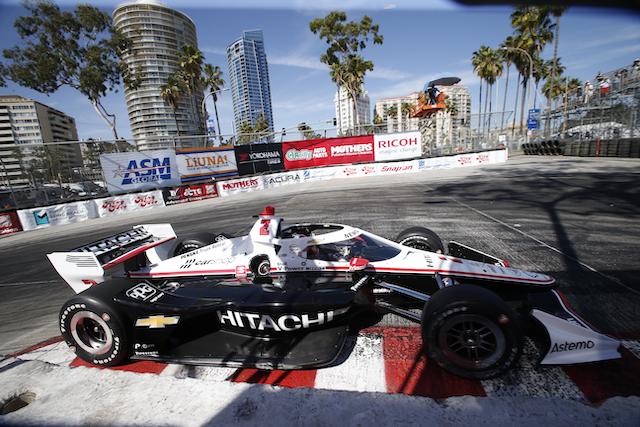 ( © Chris Jones)