Better Late Than Never? Spielberg Adapting Old Kubrick Script
Written by Nicole Paradise. Published: March 18 2013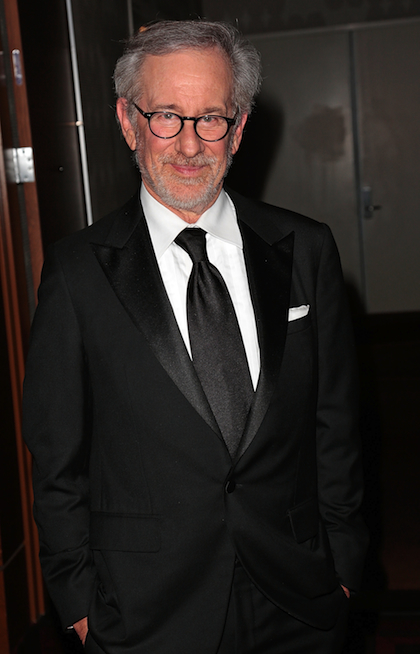 Steven Spielberg is completing more ofStanley Kubrick's unfinished works. The Hollywood legend says he is planning on making a television mini-series about Napoleon, based off a decades-old screenplay by Kubrick. The script was written in 1961 but put on the backburner in the '70s because of budget and production challenges.  
More than 12 years after A.I. Artificial Intelligence made it to the screen, Spielberg announced he is adapting the script which Kubrick had said would be "The best movie ever made."
After taking so long to be finished, this mini-series will soon be perfected! It's certainly not the first time it has taken seemingly forever for a film to go from concept to screen. Here are some other films that took a loooong time to be finished:
Avatar
From the original writing to movie release date, it took about 15 years forAvatar to get to the big screen. The workings to create the movie itself took about 4 years! Writer, director, and producerJames Cameron had the idea and wrote an 80-page script for the movie way back in 1994. It was originally planned to be completed in 1999, but Cameron decided that available technologies would not be able to create the vision he had for the film, so he decided to put off productions until 2005. The official release date of the movie wasn't until December 2009.
King Kong
WhenPeter Jackson was just a boy of about 10 years old, he wanted to remake the original 1933 film. It was his favorite movie of all time. He even tried remaking it when he was 12! So, technically, the movie from the original remake idea Jackson imagined would make King Kong 35 years in the making. From pre-production in 1996 to finally hitting the big screen took about 9 years; the new King Kong was released in 2005.
The Incredibles
The Incredibles was in the making for about 8 years total. The film's concept dates back to 1993, when Brad Birdsketched the family during a period in which he tried to break into film. "The biggest challenge is that we were dealing with human characters. We had to invent them from the ground," said supervising director Rick Sayre. The movie was released in theaters in October 2004. An average Pixar film takes at least 3 years to be created.
Seems the longer a movie takes to make, the more successful it will be. Each of these films had incredible openings at the box office!
(Image via Brian To/WENN)
- Nicole Paradise, YH Staff