'Anomalisa' Explores Reality Via the Surreality of Stop-Motion Animation
Written by Greg McIver. Published: November 04 2015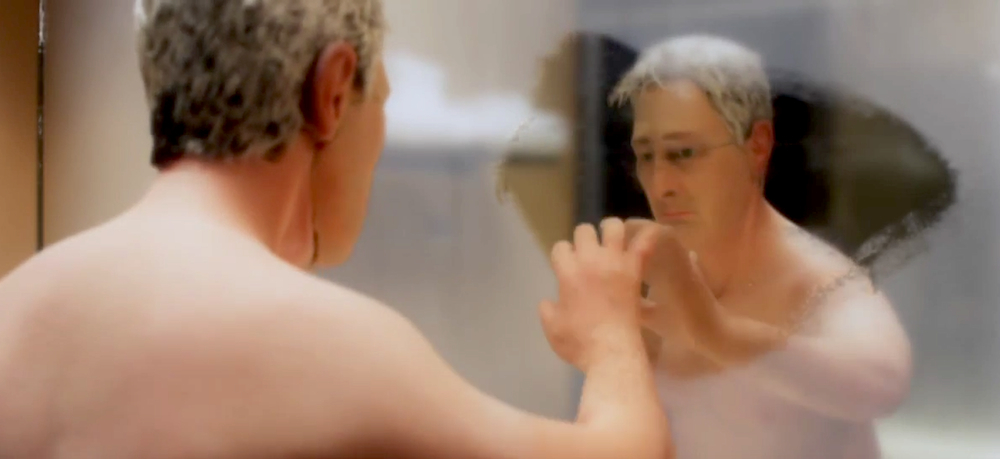 Anomalisa is one film that has been journeying from film festival to film festival earning rave reviews while creating a small stockpile of awards that is only bound to grow larger as more time goes by. The film has been, in fact, so universally praised that I began to try to tune the buzz out for fear of the film being overhyped. But then the filmmakers had to go and release an official trailer earlier this week, and now I'm right back to where I started; although, after seeing this beautiful little snippet of the film, I can almost be assured that the hype over this stop-motion animated feature from Charlie Kaufmanis very real.
To paraphrase a line from the film, this latest feature from Mr. Kaufman looks extraordinary. I'm not sure why just yet, but it's obvious to me that it is. As you no doubt saw from the trailer, or perhaps already knew, Mr. Kaufman is the mastermind behind such beautifully odd films including Eternal Sunshine of the Spotless Mind,Being John Malkovich, and Adaptation. As writer/director and a producer, Kaufman teams up with co-director and producer Duke Johnson (along with producersRosa Tran, Dino Stamatopoulos, and exec producers James A. Fino, Dan Harmon, and Joe Russo II) and Starburns Industries, the studio behind these stunning stop-motion visuals (as well as on shows like "Rick and Morty" and "Community"), to present a story about a man who appears to be trying to find beauty and wonderment in his everyday life, which appears to be something of a mundane experience. Stop-motion animation may seem like an odd choice to bring this story to life, and I obviously can't entirely comment on whether or not the film works until I've seen it, but I can at least guess as to why this film is being hailed by many as a masterpiece. The film features the vocal talents ofJennifer Jason Leigh, Tom Noonan, and David Thewlis.
When you allow yourself to accept the spectacle at hand, whether it be CGI, stop-motion animation, or just a fantastical place and time like the future or outer space, you also become just as open and accepting of any truths about life that may have been included into the story as well. In the instance of Anomalisa, we are being presented with a highly-stylized look at our own lives. If we are willing to accept the puppets as our guides through this story, then we also make ourselves available to the very real things that they have to say and do. The long and short of it, though, is that this looks like an incredibly beautiful and poignant film, and one that I don't plan on missing when it comes to theaters on December 30.
(Screenshot via YouTube)
- Greg McIver, YH Contributing Writer