9 of the Most Anticipated Sequels Coming in 2020!
01-08-2020 by Katie Marzullo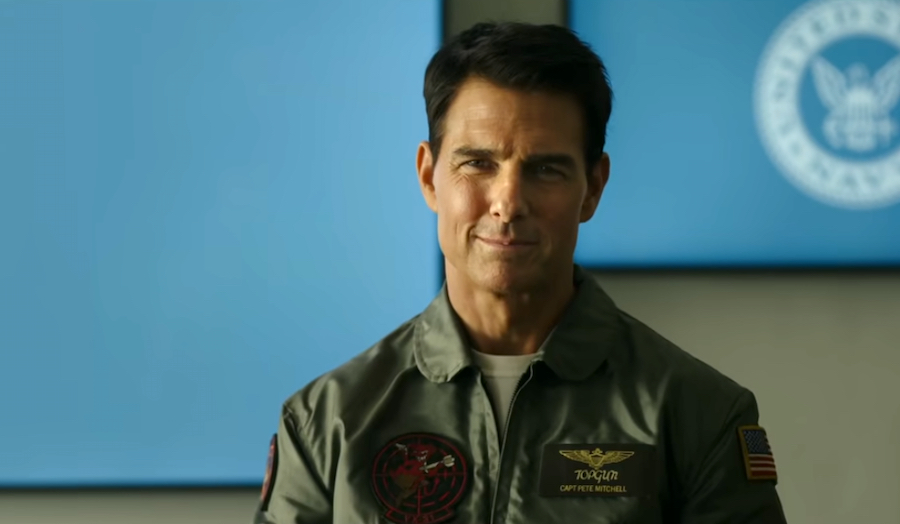 ( © Paramount Pictures)  
It goes without saying that sequels, remakes, and reboots are unavoidable these days.
The marketability of nostalgia is undeniable, and now more than ever perhaps we are all seeking the familiar and comfortable. Hollywood has been more than obliging in this regard – some would argue too much so – but sequels to well-established franchises are not, in my opinion, inherently bad, as long as the people making them understand two things: (a) what made the original successful in the first place, and (b) how to make it fresh for a new generation of movie-goers.
To that end, there are quite a few sequels coming out this year to movies that first premiered over 30 years ago, back when the world and audience tastes were much different. There are also some sequels on the horizon to films that came out only a few years ago, and their challenge is to recapture the magic and momentum from their first outings. Will they succeed? I hope so!
So let's dive in – here are 9 sequels coming out in 2020 to get excited for!
1. Bad Boys for Life (January 17)
Follows: Bad Boys (1995), Bad Boys II (2003)
Will Smith and Martin Lawrence are on the case once more, but this time they'll be doing it without Michael Bay at the helm. This latest installment of the buddy cop action dramedy will be in the hands of Belgian directing duo Adil El Arbi and Bilall Fallah (who co-directed Wiz Khalifa's "When I Grow Up" music video) and will co-star some fresh young faces including Vanessa Hudgens, Alexander Ludwig, and Charles Melton.
Keep an eye out for DJ Khaled too, but don't expect to hear him on the soundtrack – that honor goes to P. Diddy and The Black Eyed Peas, who provided the songs "Bad Boys For Life" and "Ritmo", respectively, for the movie.
2. A Quiet Place Part II (March 20)
Follows: A Quiet Place (2018)
If you're like me, you probably didn't come out of Netflix's post-apocalyptic thriller A Quiet Place thinking "This definitely needs a sequel!" Apparently star Emily Blunt felt the same way – until she heard her hubby & co-star/director John Krasinski's idea for it.
From the trailer, it looks like we'll be getting some flashbacks to when the invasion first started (which, imo, is the best part of any apocalypse movie), then the rest will follow the family (sans Krasinksi's character, who died in the first movie) continuing to navigate the new world, until they run into Cillian Murphy (no stranger to this genre himself).
If you remember from Part 1, the family was able to escape the monsters by amplifying microphone feedback, so hopefully this second installment will explore their attempts to spread the word on this newfound "cure".
3. No Time To Die (April 10)
Follows: Spectre (2015), 23 others dating back to 1962
The 25th James Bond film will also be Daniel Craig's last, and will see his slick super spy teaming up with another 00 agent, played by Lashana Lynch. After initial reports that Lynch would actually be taking Craig's place as the next 007, that doesn't seem to be the case, so keep those recasting theories coming!
In this latest installment, Bond is lured out of retirement for one last gig that has him facing off against the dastardly Rami Malek, and one of the many co-writers of the script includes "Fleabag" star and mastermind Phoebe Waller-Bridge.
4. Fast & Furious 9 (May 22)
Follows: The Fate of the Furious (2017), 7 others dating back to 2001
Just like a good Honda, the Fast & Furious franchise just keeps chugging away! This year's Summer Blockbuster Season kicks off with a bang with the 9th(!!) installment of the action movie series, featuring all your faves returning, like Vin Diesel, Michelle Rodriguez, and Jordana Brewster, plus an extra helping of Charlize Theron, Helen Mirren, and Cardi B.
So far, we don't know a whole lot about the plot of the film, or even have a trailer or poster yet, though Vin has teased that a trailer is coming later this month, so keep your eyes peeled for that!
5. Wonder Woman 1984 (June 5)
Follows: Wonder Woman (2017)
I've already more than said my piece on this movie when the trailer came out a month ago, but as a quick recap – director Patty Jenkins and star Gal Gadot return for the second solo movie about our favorite DC superheroine, Diana Prince AKA Wonder Woman, and this time the action takes place in the glorious 1980s! Quite an aesthetic difference from the more dour Wonder Woman, which took place in Europe during World War I.
This new movie will see her go up against the nefarious likes of Pedro Pascal as Max Lord and Kristen Wiig as Cheetah. Chris Pine will also be returning as Steve Trevor, through presumably some supernatural means, since he clearly died at the end of the first movie (and would be like 100 years old even if he had survived).
As someone who both grew up in the '80s and was a diehard Wonder Woman stan as a child, this film will surely speak to me on many levels…
6. Top Gun: Maverick (June 26)
Follows: Top Gun (1986)
Of all the films on this list, this one has the longest hiatus between original and sequel. Releasing a whopping 34 years after its predecessor, Top Gun: Maverick sees Tom Cruise return to arguably his most iconic role, as the rebellious flyboy Pete "Maverick" Mitchell, who is apparently trying NOT to be promoted in rank because he's not quite ready to give up being a test pilot.
The film also features Miles Teller as the son of Maverick's ill-fated BFF Nick "Goose" Bradshaw, and keep an eye out for Val Kilmer, who is slated to return as Maverick's nemesis Iceman. Could another installment of Hot Shots! be too far behind…?
7. Ghostbusters: Afterlife (July 10)
Follows: Ghostbusters (1984), Ghostbusters II (1989)
Another film that is relevant to my specific childhood interests, we're strapping on our proton packs once more for the long-awaited third chapter in the Ghostbusters saga. Written and directed by the original's writer & director's son, Jason Reitman, the new movie takes place far from the hustle and bustle of New York City to a more subdued, rural setting.
Finn Wolfhard and Mckenna Grace play the grandkids of iconic ghostbuster Egon Spengler (played by Harold Ramis, who passed away in 2014), who begin to unravel their grandpa's mysterious paranormal past when they come into the possession of an old farmhouse he used to own, brimming with all sorts of ghostbustin' artifacts, like the Ectomobile. And just in time too, as it seems a whole lot of freaky stuff is afoot in this sleepy little town…
8. Bill & Ted Face The Music (August 21)
Follows: Bill & Ted's Excellent Adventure (1989), Bill & Ted's Bogus Journey (1991)
Rumors of a Bill & Ted sequel have been circulating for as long as the second movie has been out, and at last it has come to fruition! Keanu Reeves and Alex Winter return to the roles that made them household names (and originators of A LOT of catchphrases), who are now middle-aged dads tasked with finally fulfilling their destinies as saviors of the world, as was decreed in the very first film.
Filming wrapped in August of last year and as of November was still in post-production, so hopefully we'll be getting at least a teaser trailer very soon! [air guitar sounds]
9. Coming 2 America (December 18)
Follows: Coming to America (1988)
Saving the best for last? Maybe so(ul glo)!
Just in time for Christmas this year, Eddie Murphy returns to his role as Prince (now King?) Akeem, an African royal whose adventures in Queens, New York, to find a wife became the basis for the classic comedy we all know and love today. According to the logline on IMDb, the new film is about Akeem reconnecting with his "long-lost son" in America, whom he has to groom as his heir. I admit I am side-eying this concept a bit, for several reasons, but primarily because it implies that he either cheated on the love of his life & eventual wife Lisa, or he got busy some other lady during the first movie that we don't know about, which is one helluva retcon. Surely there are other ways to get him back to America without painting him as a cad and/or adulterer?! Hopefully context will help, so we'll just have to wait until more info or a trailer comes out. Either way, I'm still pretty excited!