5 Women On YouTube You Need To Watch This Summer!
07-09-2021 by Rebecca Breitfeller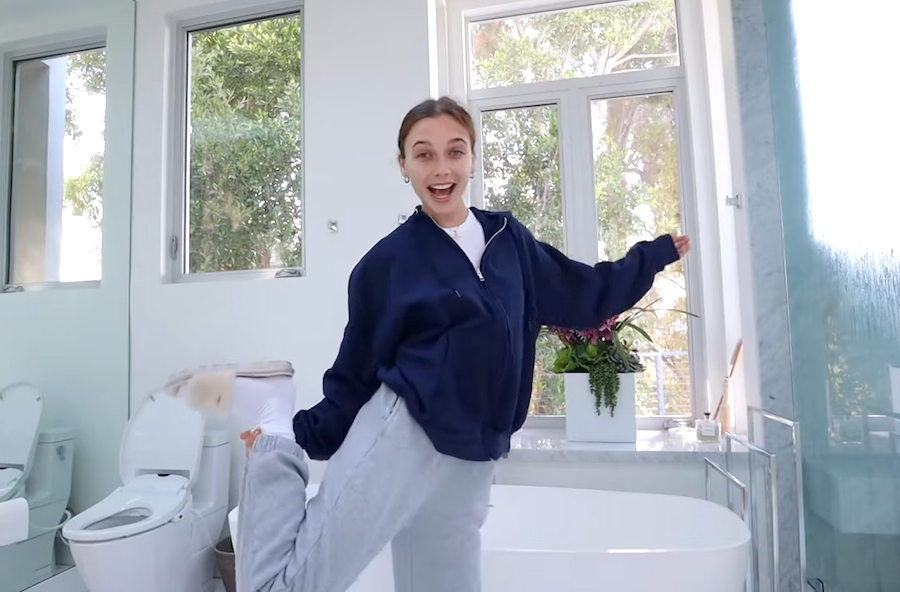 (Emma Chamberlain/YouTube)
YouTube is the place to go for tutorials, daily vlogs, outfit inspiration, and so much more! The women of YouTube have recommended products to us, given us a glimpse into their glamorous lives, and brought so much comfort. Whether they started over a decade ago or just a few years ago, these 5 women on YouTube are absolute must-watches for this Summer. If you're looking for new channels to subscribe to, we definitely recommend these ladies for your Summer content!
1. Claudia Sulewski
Claudia is a YouTube veteran of sorts. After 10 years on the platform, her content has only gotten better and better as she gets older. With 2.45M subscribers Claudia's videos range from daily vlogs in L.A., fashion and makeup recommendations, cooking videos, dog content (her dog Peaches is SO cute), and even more. Not only are her videos incredibly entertaining, but Claudia has a serious knack for editing, which only adds a whole different layer of joy and awe when watching her content.  
2. Emma Chamberlain
I think it's safe to say that Emma is the queen of the vlog. She is known for her authenticity and killer fashion sense – seriously, she starts all the trends! Whether she is jetting off to Paris or having a super average day at home, Emma invites everyone into her life as her most genuine self. At only 20 years old and with 4 years of videos under her belt, Emma has amassed a huge following of 10.3M subscribers on YouTube. Despite her huge fanbase, Emma stands out in her relatability and laid-back demeanor.
3. Nabela Noor
Nabela Noor is the big sister you never had! She shares content all about life with her husband, her personal struggles with fertility, cooking ideas, and self-love tips. As a Bangladeshi-American, Nabela also loves to share videos on her culture and family life. She is truly a ray of sunshine that can brighten up any day! Joining in 2013, Nabela has gained 1 million followers through her creative video ideas and vibrant personality.
4. Lauren Elizabeth
Lauren is your new go-to gal for all things self-care, healthy living, and trending fashion. Lauren has been on YouTube for ten years now and has remained a strong advocate for mental health, never one to shy away from heavier topics. Her content will have you motivated to be the very best version of yourself, whether that means journaling, exercise, or a little retail therapy! She provides a wonderful community for her 1.2M followers and has even more content on her podcast, Mood with Lauren Elizabeth. 
5. Erin On Demand
If you are ready to level up your life as a total girl-boss entrepreneur this Summer, then Erin's channel is perfect for you. With 271K subscribers, Erin shares all the information you need on how to grow your personal brand, as she has been doing it herself for years now! She documents the hardships of working for yourself, as well as tips and tricks that she feels will help you be a successful businesswoman in today's world. Her content and motivation to provide others with successful platforms make her an absolute must-watch!