5 Ways to Adjust Your Summer Wardrobe for Fall!
Written by Ali Reid. Published: September 21 2017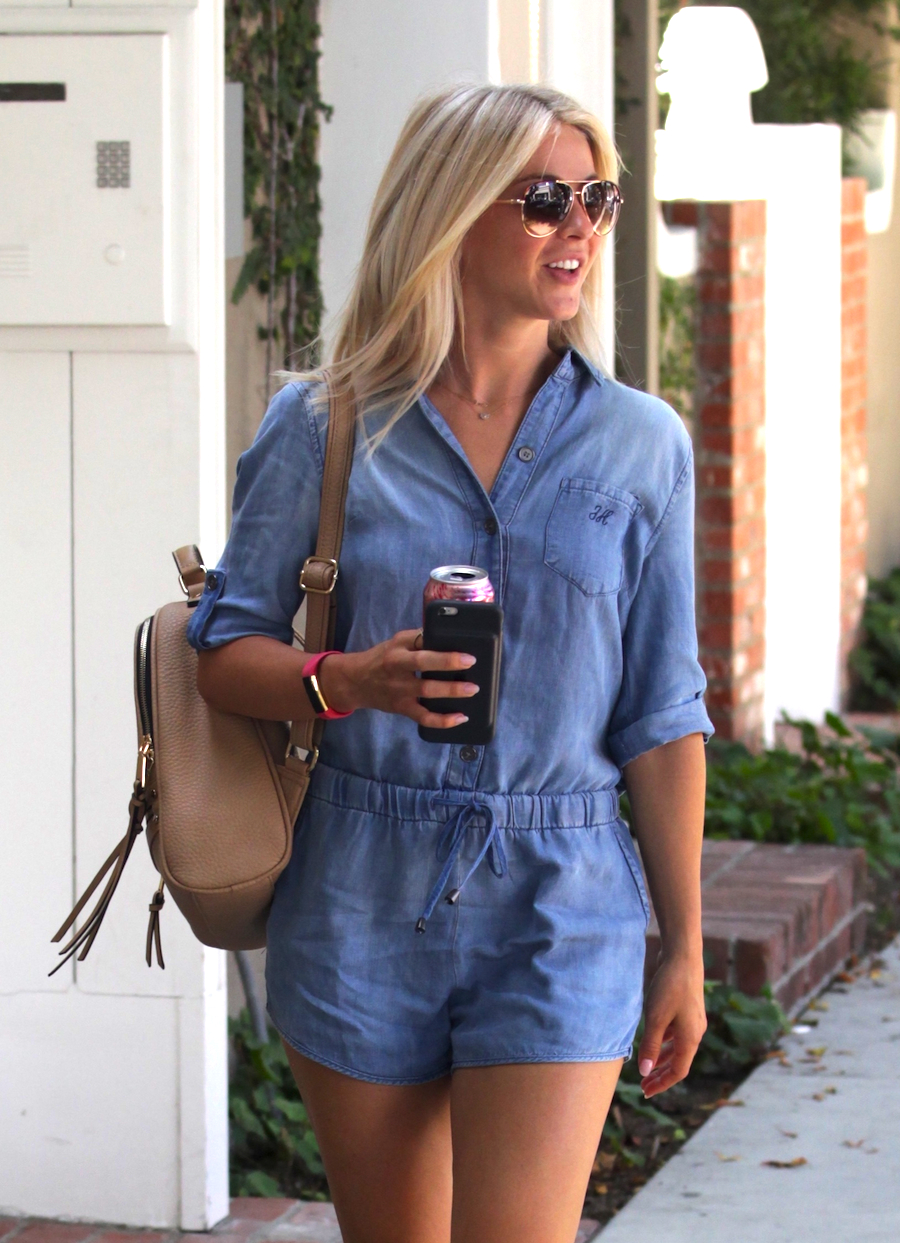 Are you sad that you have to pack away your Summer wardrobe for the next nine months? Well, Summer may be coming to an end, but that doesn't mean you have to put the seasonal clothes away! In fact, we here at Young Hollywood highly suggest keeping your dresses, shorts, and rompers around just a little bit longer. Here are some of our favorite hacks to extend your fave pieces into Fall and Winter!
Summer Item #1: Overalls
While overalls are considered a summertime staple. They can easily be worn even when it gets a little cold outside. Be creative with your look and personalize it to make it unique! From flannels to turtlenecks and oversized sweaters, you have the ability to create a more refined look, or you can channel your inner harvest farmer. Because… why the heck not? (Time for a photoshoot at your local pumpkin patch.)
Pair With:
- Flannel
- Turtleneck
- Oversized sweater
Summer Item #2: Denim Shorts
People automatically assume shorts are just for Summer time! Well, if you're like me and don't ever want to part ways with your fave denims… don't you worry. Grab some opaque tights or thigh-highs to pair with your booty shorts. Trust me, this is a look you will not want to miss out on. From Nicole Richie andKhloe Kardashian to from Dakota Fanning and Rihanna, we've seen all of our fave celebs rock this look all year long.
Pair With:
- Tights
- Thigh-highs
Summer Item #3: Dress
Okay, so a dress definitely won't keep you warm in the Winter by itself, but there are SO many ways to layer so you're ready for any weather forecast. Also, keep in mind the turtleneck under your dress is one of the hottest trends we've seen this year. Don't count this look out.
Pair With:
- Long sleeves
- Poncho
- Turtleneck
- Knit tights
Summer Item #4: Romper
Rompers are the most underrated and most perfect Fall layering piece. The most obvious thing would be to wear your fave summer romper over opaque or sheer tights with boots. But we challenge you to take things a step further. Try layering them underneath your Fall suede skirts to get the best mix & match outfit.
Pair With:
- Boots
- Cardigan
- Suede Skirts
Happy Fall, y'all!
(Image via WENN)
- Ali Reid, YH Contributing Writer