5 Things You Should Know About "This Is Us" Star Lonnie Chavis!
Written by Nicole Dzenga. Published: February 27 2018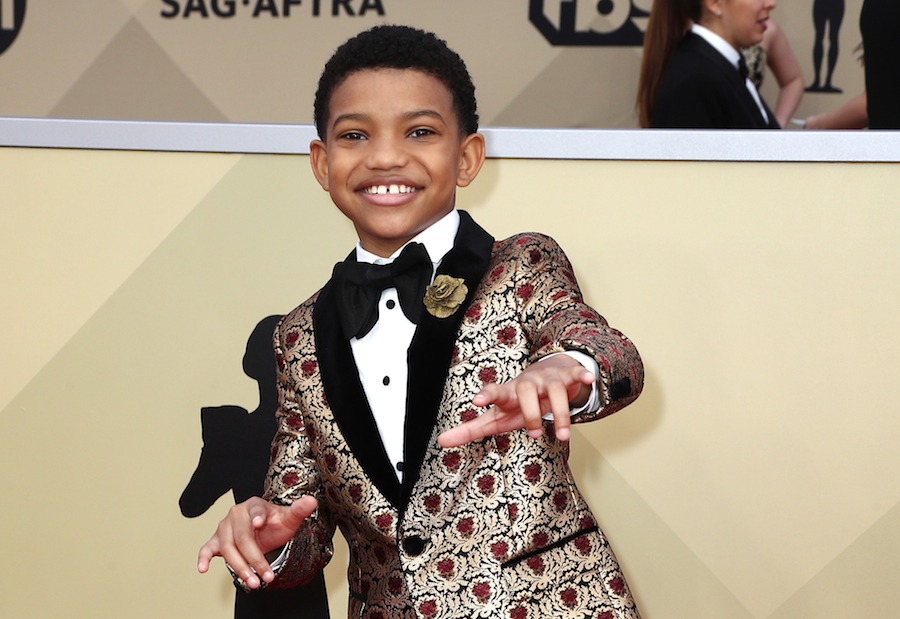 You know that feeling when you're looking for a new show to binge-watch and are constantly hearing buzz about a show that basically everyone you know has seen, except for you? Well, this year won't be any harder because "This Is Us" is one of the best shows there is at the moment and EVERYONE is talking about it. The incredible storyline that connects past and present lives together shares a powerful message about the importance of living life to the fullest, and a great show is nothing without plenty of tear-jerking moments!
One of the young stars in the show, Lonnie Chavis, plays a prominent role in the show and is huge contributor to its success as the 10-year-old version of Sterling K. Brown's character, Randall Pearson. This young star is part of the next generation of actors taking over the world with their powerful performances. Here are some fun things to know about Lonnie Chavis!
1. He has featured on other hit shows
Although he plays the role of Sterling K. Brown's younger self to perfection, this kid has shared his talent in multiple feature roles. From making an appearance on The CW's "Supergirl" to being on cast on Disney's Magic Camp, this kid seriously has no chill when it comes to building his base of awesome roles.
2. He was in Jamie Foxx's new show
In September 2016, he shot a pilot for Showtime titled "White Famous", executive produced by none other than Jamie Foxx. Earning the role of Trevor, his character is young, vibrant, excited for life and is the son of Floyd, played by famous comedian and impersonator Jay Pharaoh.
3. He survived a kidnapping
If you thought he was just a incredible actor, he is also an incredible kid who, at the age of just 8, managed to escape masked kidnappers in Long Beach, California. He is smart and found a way to get out for a tough situation. That is what you call resilient and resourceful!
4. He is a pretty good dancer
Nobody likes a show-off, unless it is Lonnie hitting those fire dances moves, because he just owns it every single time! He constantly works on his dance skills in his free time, and we are definitely here it for! He is constantly shown tearing up the dance floor at award show after-parties and is basically a jack of all trades and master of them all!
5. He started acting when he was 4
You would expect the average 4-year-old to be just a cute and clueless ball of excitement, but not with Lonnie! By the time he was four, he already starting acting. Soon he showed a great amount of interest in it and the rest is history. His mom began submitting him for modeling and commercial gigs when he was 6. Now the 10-year-old is using his success to get roles that are bigger, better, and, most of all, fun to play!
Check out one of his best performances on-screen!
Lonnie is just as talented as he is adorable and his career is definitely on the right track. We cannot wait to see what he does next, but for now, we'll focus on watching him tell Randall's incredible story!This is Lonnie!
(Image via Frederick M. Brown/Getty Images)
- Nicole Dzenga, YH Contributing Writer