5 Soothing ASMRtists To Help You De-Stress!
08-16-2022 by Hayden Roberts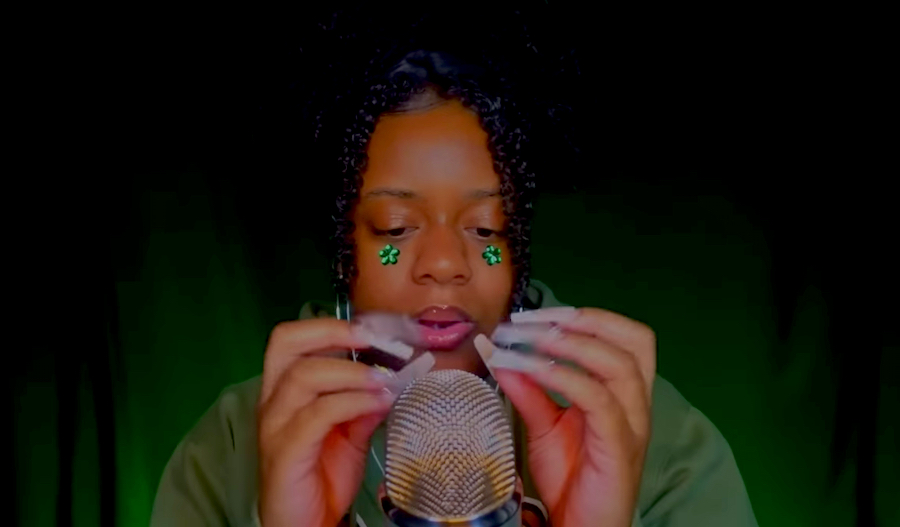 (Batala's ASMR/YouTube)
As the 2022 school year gets underway all over the country, you may be experiencing some anxiety and nervousness about the year to come. After all, there is so much to do when it comes to preparing yourself for the first day of school. Whether you're a student, teacher, or faculty member, starting high school or college, it is completely normal to feel some jitters over the start of another semester. However, those jitters are nothing to lose sleep over. 
I used to find myself tossing and turning during the nights before a new school year began, stressing over class schedules, new teachers, and the fear of not being able to find my classroom. However, one thing that has really helped me to calm my nerves when trying to sleep is ASMR videos. Although the idea of someone whispering in your ear as you try to sleep sounds a bit unnerving, ASMR videos are weirdly comforting and relaxing. If you can't sleep and need to focus on something other than what is running through your mind, ASMR videos are a great solution. Although there are hundreds of soothing voices on YouTube that can lull you to sleep, there are many underrated ASMR creators whose videos are insanely good at helping you to relax.
Here are the top five picks for ASMRtists that can help calm your back-to-school nerves!
1. Batala's ASMR
Batala's ASMR has been active since 2017 and is dedicated to "making you sleep, laugh, and most of all…relax!" The creator makes a variety of videos that feature her bright, long nails and adorable face gems. Batala's bubbly personality shines through in all of her videos, and her genuinity is incredibly comforting. There is something for everyone on Batala's channel, including fast ASMR, slow ASMR, no-talking, role plays, and more! Join Batala's buttercup family today by subscribing.
2. ASMR Eliza
ASMR Eliza has a very soothing voice and calm demeanor. She has only been making videos for two years, yet many people have commented on the professionalism of her ASMR. The creator specializes in medical role plays that include lots of light triggers, personal attention, and visual triggers. Her "follow my instructions" and memory test videos are also quite popular. Subscribe to her channel for weekly videos.
3. Samuel ASMR
Samuel ASMR is a relatively new YouTube channel that has been steadily gaining popularity over these past few months. The creator's most popular videos are the ones in which he instructs the viewer while their eyes are closed. He often uses a unique trigger that includes a bright light that can be seen through one's eyelids. The trigger has a relaxing effect and is a great option for those who don't enjoy typical light triggers due to their harshness. Subscribe to Samuel ASMR to see more relaxing content and instructional videos.
4. ASMR Shortbread
ASMR Shortbread is a Scottish creator with a seriously soothing voice. Shortbread, or "Shortie", has been releasing videos since 2018 and finds that making ASMR content is almost as relaxing as watching it. The creator is popular for her extremely close-up videos (my favorite are her "breathe with me" ones) where she speaks slowly as she whispers and utilizes hand movements for maximum relaxation. Join the Shortbread family for some Scottish tingles!
5. RelaxWithReena
RelaxWithReena's channel is full of relaxing, at-home massage videos. These videos almost always feature her cousin, who Reena pampers in a way that makes me super jealous. Some of her content includes hair brushing, back scratching, shampooing, scalp checks, ear cleanings, and storytime whispers. Although RelaxWithReena has been making videos for many years and has amassed millions of views, she has not garnered the following she truly deserves. Help her channel by subscribing!