5 Docs to Watch After You've Finished Binging "Making a Murderer"!
Written by Sarah Osman. Published: January 13 2016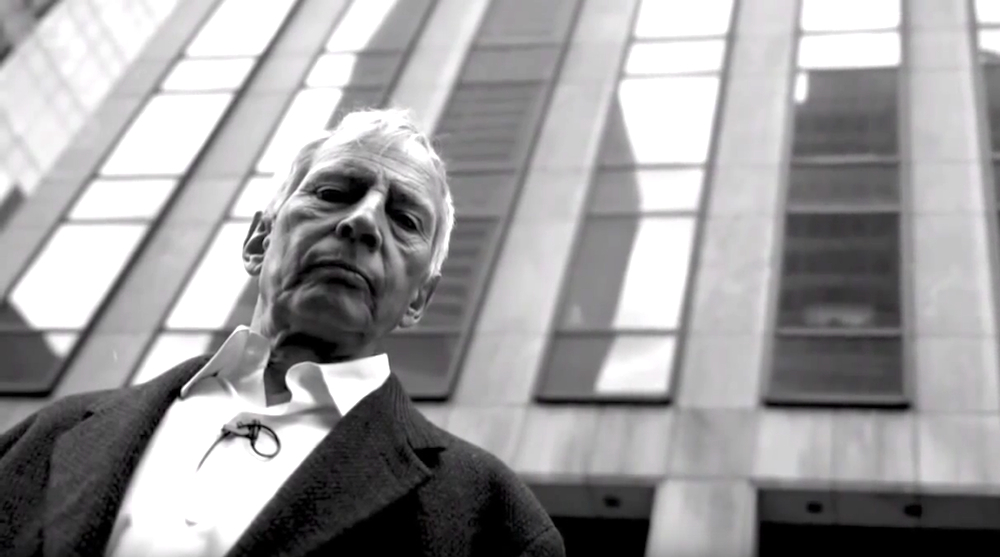 Since its premiere last month, Netflix's "Making a Murderer" has taken the world by a storm. Numerous viewers have binged-watched the story ofSteven Avery, a resident of Manitowoc County, Wisconsin, who served a whopping 18 years in prison for a rape he didn't commit. After being exonerated by DNA evidence, he was accused for another grisly crime -- the murder of local photographer, Teresa Halbach. The series follows the arrest and trial of Avery, who may have been framed for the crime by the Manitowoc County police department, and the subsequent arrest of his nephew, Brendan Dassey. "Making a Murderer" has presented a number of questions about America's current legal system, and even sparked two petitions regarding Avery's predicament.
If you have already binged all of "Making a Murderer" but need a new true crime fix, never fear, because there are a number of true crime documentaries out there available for streaming. Here are just (a few!) of the many true crime documentaries you can watch right now:
1. "The Jinx: The Life and Deaths of Robert Durst" (HBO Go)
This fascinating mini-series from HBO was the talk of 2015, especially when its main subject was arrested before the final episode aired! "The Jinx: The Life and Deaths of Robert Durst" focuses onRobert Durst, who was accused of murdering his wife, Kathie, writer Susan Berman, and his neighbor, Morris Black. The series includes news, security footage, police evidence, and interviews, as well as footage shot by creator Andrew Jarecki. Throughout the series, Jarecki exposes the contradictions between Durst's own life and the supposed murders he committed. I won't reveal whether or not he actually did it (you will have to watch to find out!), but "The Jinx" is certainly an innovative mix between storytelling and journalism.
2.The Imposter (Netflix)
One of those stories that is stranger than fiction, The Imposter may be one of the strangest crimes of the century. In 1997, a Frenchman by the name of Frederic Bourdin impersonated missing Texan teenager Nicholas Barclay, whose family took in the faux Barclay. Bourdin had a history of impersonating missing children and managed to impersonate Barclay by claiming that he had been kidnapped into sexual slavery by Mexican, European, and U.S. military who shipped him from Texas to Spain. Bourdin manages to convince U.S. officials, and even more amazingly, Barclay's family... even though he was seven years older than Barclay and spoke with a French accent. The film asks what exactly happens when one steals an identity, and the effect that it has the on the family.
3.The Staircase (Soupcons) (YouTube)
This French documentary focuses on the trial of novelist Michael Peterson, who was accused of murdering his wife. In 2004,Jean-Xavier de Lestrade began to follow the trial of Peterson, and was given access to the trial itself, as well as Peterson's defense team and extended family. His case was eerily similar to Avery's (it is difficult to tell whether or not Peterson actually did it) and has been called the "must-watch" series for any fan of "Making a Murderer".
4.Paradise Lost: The Child Murders at Robin Hood Hills (Parts I, II, and III) (HBO Go)
This chilling three-part documentary focuses on the West Memphis 3, one of the most infamous cases of the last century. Although numerous documentaries, books, and films have been released regarding this topic, this HBO-produced project is regarded as one of the best. In 1993, three teenage boys -- Jessie Misskelley,Damien Echols, and Jason Baldwin-- were accused of the sexual mutilation and murder of three young boys. A number of individuals were interviewed for the film, including the accused's parents, the victim's parents, the police, and the defendants. The community in which the boys come from is highly conservative and strongly Evangelical Christian, leading the town to believe that since the accused enjoyed metal and were "goth", that they killed the boys in a Satanic ritual. The case was believed to be highly mishandled and that Misskelley was coerced into his confession. There are some chilling similarities between the West Memphis 3 and the case of Steven Avery.
5.Kids for Cash (Netflix)
While all of these stories have moments that will make you mad, Kids for Cash is certain to infuriate you. At first, it seems that the small town of Luzerne County, Pennsylvania, has a severe truancy problem. However, as the documentary goes on, we learn that the "bad" kids really are not that bad; they are being put into juvenile detention centers for incredibly minor crimes. It turns out that the kids are literally being sent away for cash -- judgeMark A. Ciavarella has been accepting cash for every time he convicts a child, eventually placing around 3,000 children in juvinelle detention centers.
(Screenshot via YouTube)
- Sarah Osman, YH Contributing Writer