4 Reasons Why "LIVE with Kelly and Ryan" Are A Match Made In Heaven!
Written by Brittany Taormina. Published: May 04 2017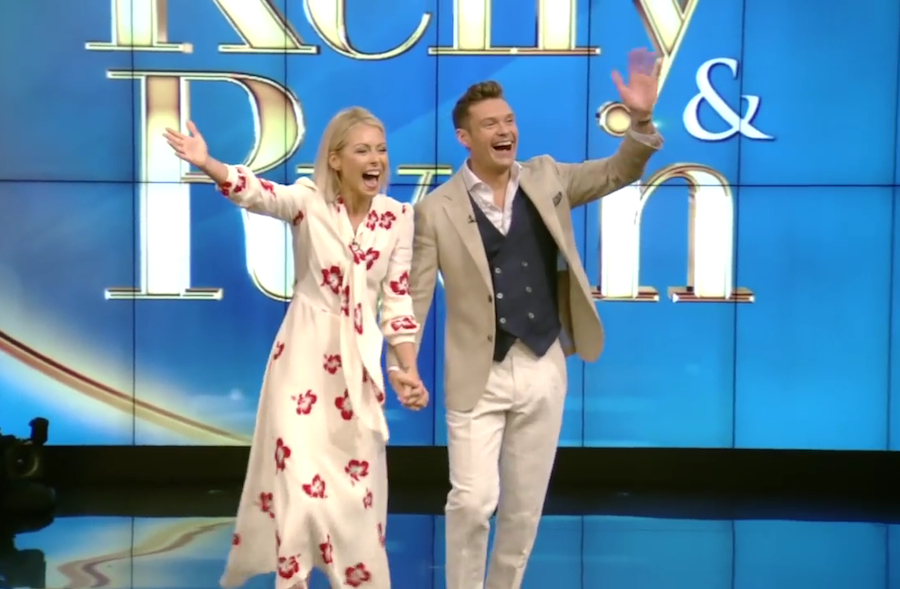 Two of our faves have joined forces and we are super excited! Kelly Ripa has spent the last year looking for the perfect new host to join her on "Live with Kelly", and, well, let's just say she shocked us all on May 1st when she walked out with the one, the only Ryan Seacrest -- cue the applause! We couldn't be more thrilled to see these two sitting side-by-side every morning. Here are 5 reasons why they are a match made in heaven!
1. Veteran Hosts
Both Kelly and Ryan are far from rookies season when it comes to TV hosting. Kelly has been doing this show for over 16 years and is also a television producer and an actress, having gotten her big break on the soap opera "All My Children" way back in 1990! As for Ryan, well, he has pretty much hosted anything and everything, from "American Idol" to "New Year's Rockin' Eve" as well as his own radio show. They both know what they are doing!
2. Work Ethic
It's evident that these two have the same work ethic; with their busy schedules and obligations, they both know how to balance their time well. Kelly and Ryan really designate their time to what they are working on in that moment, which is awesome. Having someone who gets you when you spend everyday with them is important.
3. Fun, Fun, Fun
No matter what Kelly and Ryan are doing, they want to have fun. I mean… do we really need to explain their epic partner yoga experience? #hilarious
4. Squad Goals
It is apparent that these two are really good friends outside the office -- or, should we say, their hosting chairs. The conversation flows effortlessly and they have been friends for a long time and can literally pick up from where the other left off. Ryan said it best: they really are partners in crime.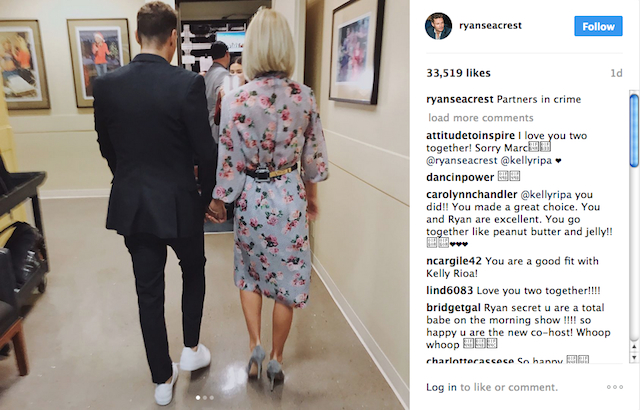 What do you think of "LIVE with Kelly & Ryan"?
(Image via ABC/YouTube)
- Brittany Taormina, YH Contributing Writer