4 Fun Facts About The Wizarding World Of Harry Potter At Universal Studios Hollywood!
Written by Brittany Taormina. Published: April 18 2016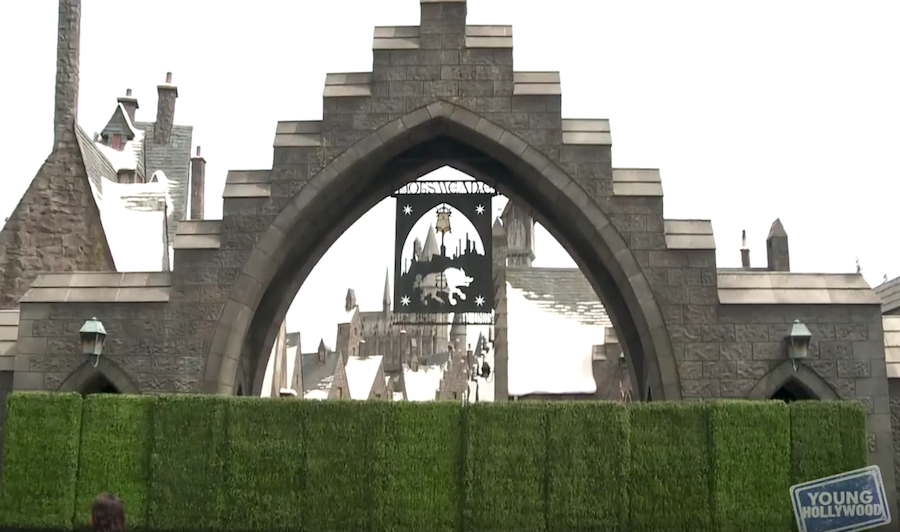 It's levi-OH-sa, not levio-SAH!
If you're a BIG Harry Potter fan, you may know that the Wizarding World of Harry Potter at Universal Studios has officially opened [screams with joy]! The park opened to the public on April 7 and there are some pretty interesting places and hidden gems along the way, including actual props used in the films like the earmuffs worn in the mandrake scene from Harry Potter and the Chamber of Secrets. Want to see more? before you make a trip to L.A.'s very own Hogsmeade Village, here are 5 fun facts about the Wizarding World you should know!
1. Owl Post Goes Hollywood
You can literally send letters from the Owerly, with a Wizarding World L.A. stamp that you can only find onsite. There may be no post on Sundays, but with this once-in-a-lifetime chance, who cares?
2. Hog's Head Pub & Three Broomsticks
This pub actually serves adult drinks, including their own versions of popular beverages. Don't forget to try the Butterbeer. It's a MUST!
3. Dementors in real life? YIKES!
The epicHarry Potter and the Forbidden Journey ride, which resides in the Hogwarts Castle, now has 3D dementors, unlike in Florida, making the attraction more realistic. Here's what they will look like up close and personal -- one word: scary.
4. Ollivander's Wand Shop
Pay a visit to the wandmaker's shop, and a wand will choose YOU! But it's not just a fun keepsake -- you can actually perform magic with the wand you purchased! Take a look at how it works:
Harry Potter brings out the imagination in all of us. For a decade, it brought millions of people to a world of magic and now it can be a reality. Check out a sneak peak below, including YH's own up-close tour of the park!
What do YOU love about Harry Potter? 
(Screenshot via YouTube)
- Brittany Taormina, YH Contributing Writer