3 Vampire Romances That Should Be On Your TBR List!
10-30-2022 by Ariel Byrns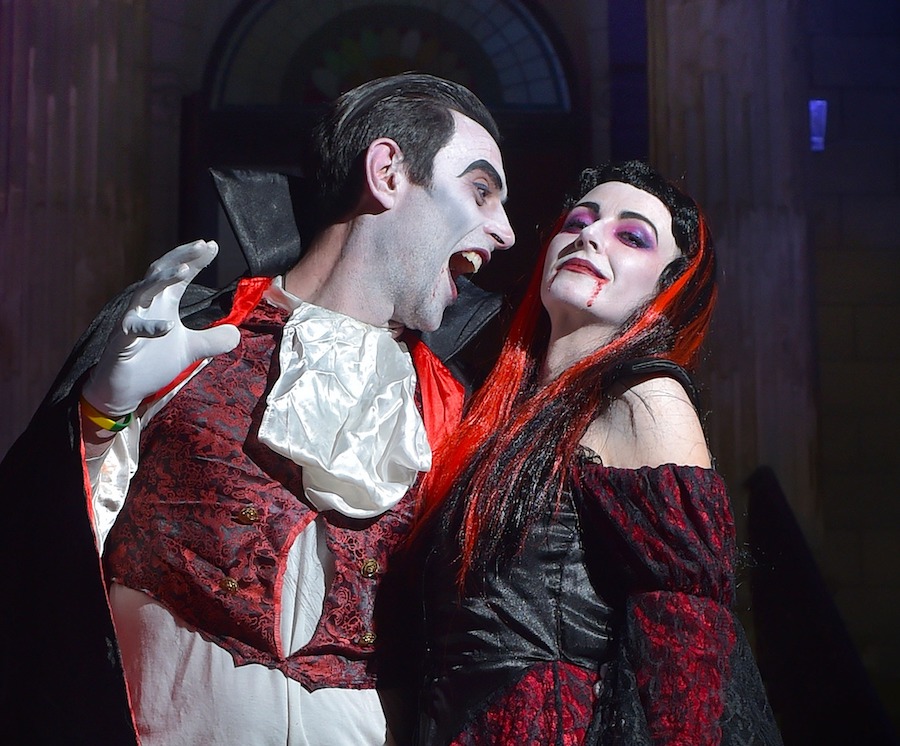 ( © Charles McQuillan/Getty Images)  
The Twilight Renaissance has brought us into the era of vampires once again. For fans of Twilight who crave more books similar to their favorite series, look no further! Here are 3 of our favorite vampire romance novels that we know you'll love to sink your teeth into. 
1. Crave by Tracy Wolff
The Crave series follows a teenage girl named Grace who has no choice but to move to an elite boarding school in Alaska following her parents' deaths. However, through the secretive nature of her classmates and the mysterious disposition of the headmaster, she soon realizes that this is no ordinary school, and her classmates are no ordinary beings. It is, in fact, a school for the supernatural, and her new crush Jaxon just happens to be a vampire. And also a prince. Fitting in already proved difficult for ordinary Grace at this extraordinary school, but when she and the vampire prince begin a relationship, her desire to fit in and live a normal life is completely overtaken by a whirlwind of drama, secrets, and calamities of vampiric proportion. Will Jaxon and Grace's relationship endure, or will Jaxon's conflict with his older brother Hudson reveal a different fate for Grace and her vampire prince?
2. Vampire Knight by Matsuri Hino
This manga series is often credited as the precursor for the popularity of the vampire genre on an international scale. The series follows Yuki, a 16-year-old girl who attends high school at the prestigious Cross Academy. Just like many other institutions of education, Cross Academy offers day classes and night classes. However, that is the extent of the similarities. This is not a normal school, and Yuki has been in on the secret for years. On the outside, the students look alike, but the night students are actually vampires, and the day students have no idea. Yuki, along with her best friend Zero, are the appointed school "guardians" charged with the duty of protecting the day students from the night students and making sure they don't interact. As some of the only people in the world to know about their existence, Yuki and Zero take their duty of protection seriously based on their childhood experience of almost being killed by vampires. However, Yuki's hatred of vampires begins to crumble when she meets a boy named Kaname, one of the night students who seems to have a keen interest in her. Will Yuki learn to befriend vampires, or will a dark secret pull her away from them forever? 
3. The Lost Girls by Sonia Hartl
Inspired by the 1987 film The Lost Boys, this book puts a gendered twist on the classic vampire story. This time, a group of vampire girls band together with the sole goal of the destruction of one boy: their past lover. The story follows Holly, a girl who is forever 17 and made so by her ex-boyfriend Elton, who bit her in 1987 with the promise of spending forever together, only to find out that, just a few years later, Elton would break her heart and leave her for another girl. In her heartbreak, Holly discovers that she isn't alone; Elton has done this to many other girls throughout his near-century of living. Teaming up with his other exes, Holly and the girls set out to save Elton's newest conquest, a girl named Parker, before it's too late. Will Holly be able to convince Parker to leave Elton, or will Parker be dissuaded from the decision thinking she's just a crazy jealous ex?