3 Things You Should Know About "This Is Us" Starlet Eris Baker!
Written by Hollie McLaughlin. Published: March 26 2018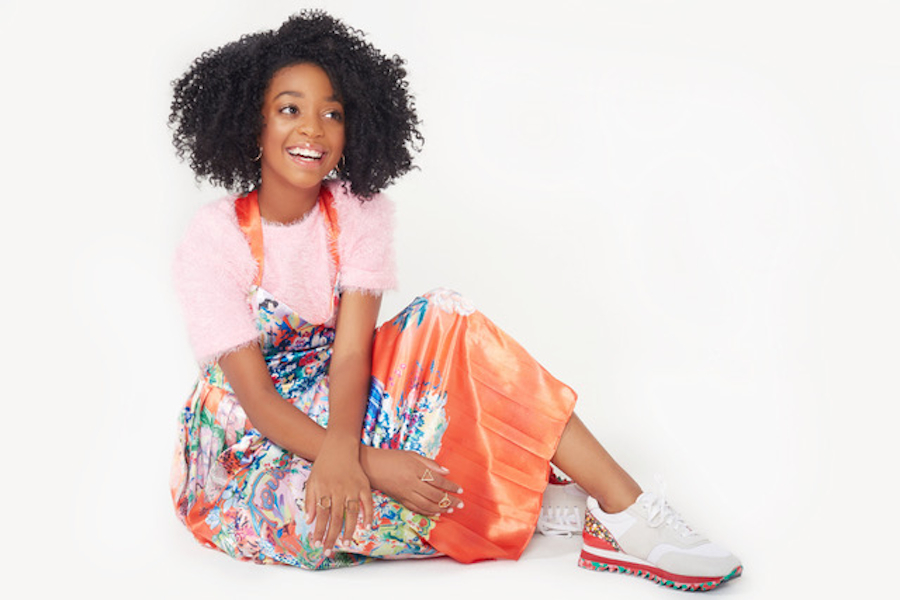 Eris Baker is living every actress's dream right now. At the tender age of 12, she is on a hit TV show and already has a SAG Award under her belt. The beloved on-screen daughter of Randall (Sterling K. Brown) and Beth (Susan Kelechi Watson) on "This Is Us" appears on TV screens across the country each week, but the actress never allows her excitement or gratitude to fade as her career continues to grow. Here are 3 things to know about Eris Baker!
1. Her Family Is Her Rock
Baker is the eldest of four in an incredibly close family. Her social media channels are basically family albums. She takes her role as big sister very seriously. She says her goal is to motivate her three younger sisters and inspire them to conquer the world. Her parents are high school sweethearts who keep the budding actress grounded. Everyday they remind their daughter to "shine your light". Her parents have also kept her in traditional school. When she is not on set, she is at her public school, staying connected to friends and participating in after-school activities. 
                                                                                                                                                                                             (Eris Baker/Instagram)
2. She Thought She Bombed Her "This Is Us" Audition
Feeling nervous during auditions is natural for any actress, but when Baker auditioned for the role of Tess, nerves hit even before she walked into the audition room. The halls of the studio were packed with hopeful actresses all competing for the coveted role. Baker couldn't help but feel sick. The audition started well, but half-way through the scene, she stumbled on her lines. The casting directors kept asking Baker to do the scene over, again and again. When she left the audition, she sobbed her in mom's arms. She was convinced she blew the audition. Looking back, Baker now realizes the casting directors were only challenging her to get a sense of the different ways she could deliver the scene and how well she could take direction.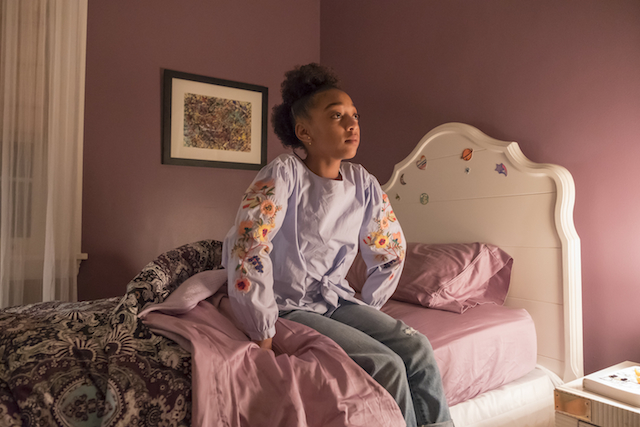 3. She Is A Fashion Icon In The Making
Baker loves fashion and likes to find new ways to express her evolving style. Her stylist, Neisha Lemle, is teaching her just how to do that. When Baker has a big event, Lemle turns to L.A.-based designer Walter Mendez, who has created custom pieces for Beyoncé, Selena Gomez, and Jennifer Lopez. It was Lemle who designed Baker's gown for the SAG Awards. Baker had a hand in every element of the gown. She worked with Lemle to pick the gown's color, length, and fabric. 

Baker describes her style as edgy. She likes to wear unique things that aren't typically seen on the red carpet. As she has gotten older, she has had fun exploring new styles and treading in her high-tops for heels.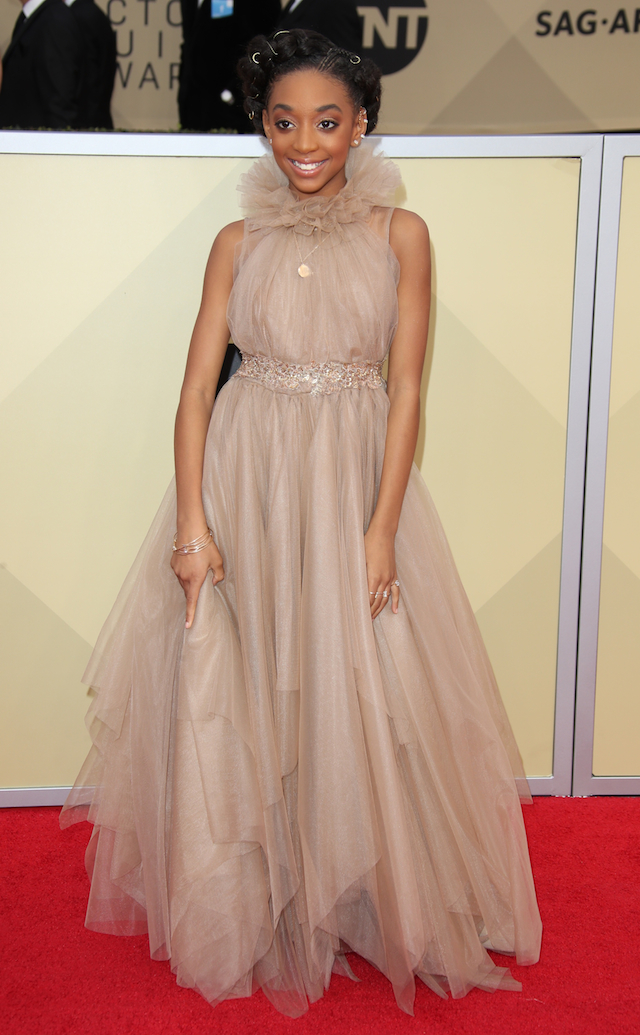 (

Dan MacMedan/Getty Images)
Check out the cute and edgy look she was rocking on the red carpet when we caught up with her at the iHeartRadio Music Awards:
(Top image via Jessica Castro)
- Hollie McLaughlin, YH Contributing Writer