3 New Upcoming ABC Shows to Look Foward to!
Written by Sarah Osman. Published: February 12 2015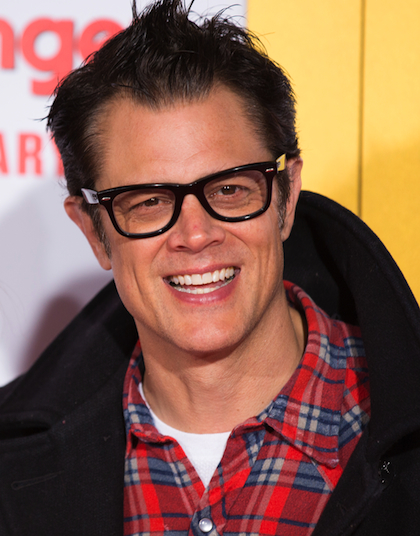 It's shake-up time at ABC! The network recently ordered a number of new pilots for the upcoming  2015-2016 season. There is no word yet on which pilots have been picked up, but here are the three that sound the most interesting!
"The Advocate"
This medical drama sounds like it's got a deeper allegory buried into its plot. A Type-A business woman experiences a frightening medical scare, only to realize that she's been misdiagnosed. The whole ordeal leaves her shaken, and she decides to leave behind her busy career to advocate for better healthcare. The show was actually inspired by the real-life story of CAA agent Byrdie Lifson-Pompan, who had an actual scare with a brain tumor and did fight for medical change. "The Advocate" sounds like a much-needed show on the difficulties of the healthcare system.
"The Adversaries"
Written by former "ER" scribe David Zabel, "The Adversaries" is a new legal drama with a bit of a twist. The plot sounds as though Shakespeare wrote a courtroom show -- A top-notch defense attorney finds himself in a world of trouble when he must serve as his own defense against the toughest prosecutor in the state: his own daughter. The two go head-to-head in what is bound to be one of the nastiest legal battles ever made.
"Johnny Knoxville Family Comedy"
This pilot does not yet have an official title, but the working title sums it up quite nicely. Infamous prankster Johnny Knoxville has made a pilot based on his own childhood. Growing up in Knoxville, Tennessee (that's probably where his last name comes from!), Knoxville (the man) navigated his nutty family and "outlaw culture" of his strange town. His experiences growing up led him to become the man that he is today. ABC seems to be on a roll with sitcoms based on writers' actual childhoods, considering the success of "The Goldbergs" and the debut of "Fresh Off The Boat." Perhaps the story of Knoxville's childhood will be the next great sitcom!
Which show sounds most promising to you?
(Photo via Brian To/WENN)
- Sarah Osman, YH Staff