3 Classic Nicktoons We'd Like to See as Rides at NJ's Nickelodeon Universe Theme Park!
Written by Sarah Osman. Published: September 23 2016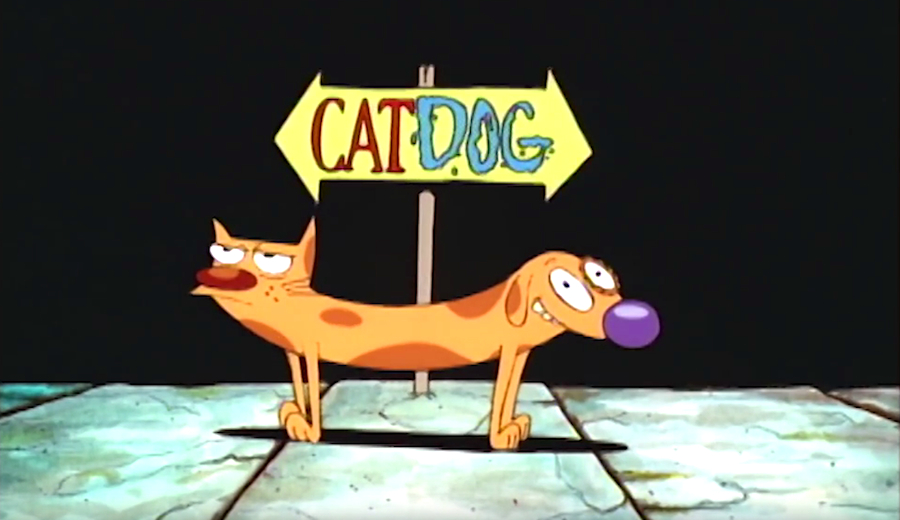 In an attempt to ensure that '90s nostalgia never dies, Nickelodeon announced plans for a second indoor theme park dedicated to everything Nick. The park, which will be called Nickelodeon Universe and encompass 8.5 acres, will be the largest indoor amusement park in America and feature rides and attractions based around a number of Nickelodeon entities, including "Spongebob SquarePants" and "Teenage Mutant Ninja Turtles". Nickelodeon Universe will be situated inside the New Jersey American Dream shopping and recreation center, opening in 2018. Modeled loosely after Mall of America in Minnesota (which houses the first Nickelodeon Universe), the shopping extravaganza in New Jersey will feature a whopping 450 stores, a 16-story Big Indoor Ski & Snow Park, a 1,500-seat theater, an aquarium, an ice rink, and, finally, a mini-golf course (that's not to mention the sheer amount of restaurants the mall is bound to include).
While Nickelodeon has yet to say what attractions will be included in the park, we can take an educated guess based on the attractions in the Mall of America, many of which are "Spongebob"-themed, but there are also attractions centered around "Dora the Explorer", "Blue's Clues", "Jimmy Neutron", and "The Fairly OddParents". While all of this looks like great fun, there aren't that many attractions dedicated to Classic Nick -- that is, the early Nicktoons. Since these are the shows that made Nickelodeon into the empire that it is today, it would be ideal (and great fun) if the new Nickelodeon Universe incorporated a few attractions dedicated to these. Here are my suggestions for attractions I would like to see included in Nickelodeon Universe Phase II:
"Rocko's Modern Life" Rockin' Coaster
What has to be one of the most underappreciated Nicktoons, "Rocko's Modern Life" was a delightfully zany look at the life of wallaby Rocko and his motley crew of friends. In addition to its biting social satire, "Rocko's Modern Life" offered plenty of oddball settings and plots that would adapt quite nicely into a rollercoaster. The town, O-Town, is drawn quite garishly, and the constant repetition of places with O's could transform into loops in a rollercoaster.
"CatDog" Swinging Ship
I'm still not entirely sure what CatDog is, other than it's a creature that is half-cat/half-dog that behaves like Felix and Oscar from The Odd Couple. Although "CatDog" is one of Nick's stranger Nicktoons, the quirky pair still received a bit of love during their run. Since most theme parks typically have a "dragon swing" ride, in which one half of the swing is a dragon's head and the other half of the swing is a tail that swings back and forth, I propose, instead of a dragon, that the ride be one half-cat, and the other half-dog, thus creating a CatDog ship!
"Ren & Stimpy" 3D motion simulator adventure
Motion simulator rides have frequently become a staple in many theme parks (Universal Studios in Hollywood is stuffed with them) and are ideal for smaller theme parks. "Ren & Stimpy" was by far Nickelodeon's strangest (and arguably most disturbing) nicktoon, featuring a variety of bizarre characters, including Mr. Horse and Toast Man. Throughout the show's run, Ren screamed at Stimpy as they embarked on a series of adventures throughout outer space, the old west, and the wild. It would be a fun thrill to soar through Ren & Stimpy's adventures in 3D -- and appeal to the many fans of this now-cult series.
What classic Nicktoons would YOU like to see turned into a theme park ride?
(Image via Nickelodeon/YouTube)
- Sarah Osman, YH Contributing Writer