10 Life Lessons We Learned from Raven-Symone's Career!
Written by Caroline Thayer. Published: June 12 2015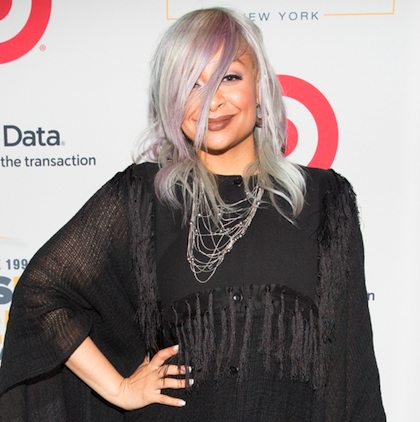 Raven-Symoné is returning to a television screen near you! You may know her from her past portrayals as a teenage psychic or a member of a fierce girl-singing group, but this funny actress has just been named the newest co-host of "The View".
Raven, also known for her outspoken views on all things race, body appearance, and sexuality, will definitely spark new conversations amongst her fellow co-hosts on the notoriously opinionated talk show. She has previously guest hosted an astounding 37 episodes of "The View", which makes her permanency on the show seemingly natural to the show's regular audience.
Beginning her acting career at the ripe age of three on "The Cosby Show", Raven's transition into hosting a daytime talk show speaks to the evolution of her career. Following another hit television show with Disney Channel's "That's So Raven", plus a slew of Cheetah Girlsmovies, the actress slowly retreated from the spotlight while appearing in smaller films and having guest appearances on some television shows.
Raven, unlike many child stars, has maintained respect from her fans and society, mainly because she has kept the details of her personal life to herself. That being said, she has made sure to not shy away from sharing her opinions on how she sees the world and the issues humanity is facing right now.
In honor of Raven's return to TV, let's take a look back at ten important lessons she taught us throughout her time on the big screen!
1. A little excitement never killed anybody. If you get asked to do your dream job, like Raven was in the clip below, you might have a reaction like this. But keep the screaming to a minimum.
2. Who doesn't love themselves some vanilla ice cream? Or any ice cream for that matter.
3. It's always important to laugh at ourselves. And remember, you don't have to be a psychic like Raven's character to read your own mind.
4.  Dance it out, whether it's the weekend or not! 
5. Laughter is the best medicine. Making people laugh is the greatest gift.
6. Your friends, no matter the differences you have, are forever.
7. Everyone has a different body type and there is not one definitive perfect figure. Love yourself.
8. So this is the origin of the fake laugh. We only recommend using it to laugh any haters away.
9. Diva moments are acceptable in moderation.
10. Honesty is the best policy. Raven opens up about how she wants to be perceived within the industry, while remaining true to herself.
Thank you, Raven, for all your advice and funny moments, whether on television, in movies, or throughout interviews you have given. We can't wait to see you on "The View"!
(Photo via Jeff Grossman/WENN)
- Caroline Thayer, YH Staff