10 Artists You Should Check Out If You're A Fan of Selena Gomez!
Written by Ali Reid. Published: September 15 2017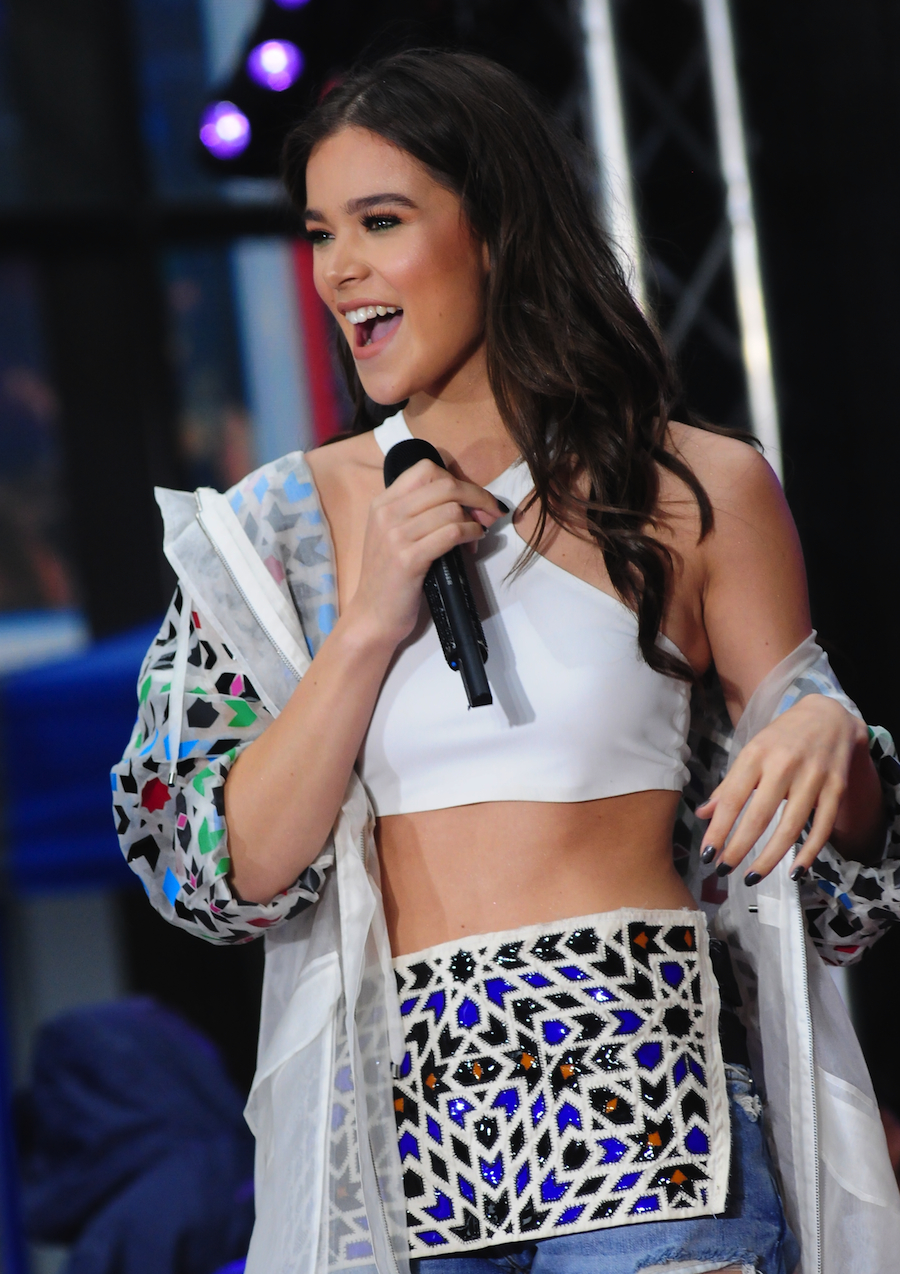 If you're as big of a fan ofSelena Gomez like we are here at Young Hollywood, then you too were likely shocked to hear the news that she had undergone a kidney transplant after being diagnosed with lupus. No telling yet what this might mean for her musical career, but her health is her priority right now, and we want a happy and healthy Selena above all else!
In a recent interview, though, Gomez stated that her new music will be "intentional, refreshing, and moody" but didn't necessarily know when it would be released because she didn't know where she wants to go from here with her sound. With her recent surgery, no doubt her next album will be pushed back even further, but we are more than willing to wait until she feels well enough to get back into the studio!
So, in the meantime, why not check out some other artists you're sure to love that have a similar sound to Selena?
If you loved her when she won the Swedish version of "America's Got Talent", you're going to absolutely love her now. Just last year, Zara was saying in interviews that all she hoped for was to change the sound of Scandipop and that people would look at her -- now she's selling out shows all over the world and is performing at over a dozen festivals this year alone.
The star has racked up close to ten hits within the last fourteen months, including "Lush Life", which spent more than a year on the charts. Since her rise to fame, she has worked with Tinie Tempah, sung the official anthem of Euro 2016, and went on tour with Beyoncé.
We know she's just getting started with her career, and we're positive we'll be seeing a lot more of Larsson in the near future.
2. Bea Miller (Brand New Eyes)
Bea Miller is yet another star brought to fame by the former popular singing television show, "The X Factor". You may actually have recognized her voice from smaller voiceover roles in Ice Age 3 andToy Story 3 as well. Back in 2012, Miller came out as a powerhouse on "The X Factor" and was assigned Britney Spears as her mentor. Although she performed well on the show and gained quite a following, she exited in ninth place. Since then, she signed a record deal with Hollywood Records and has had a few hit singles such as "Fire N Gold".
At only age 18, she already has quite the resume for her career. We can't wait to see what she puts out next.
3. Sabrina Carpenter
And following the 18-year-old trend..
This Pennsylvania native and former Disney Channel star had to make it on this list. Carpenter just wrapped up touring for her second tourEVOLution, and after her release of her single "Why", fans have been wondering what new music she will be releasing next.
The singer says that she's already written enough songs to fill a new full-length, but wants to keep writing before going forward with a new project. Hmm... we'll be keeping an eye out for new music!
4. Hailee Steinfeld
After her hit single "Love Myself", we just can't help but be loving Hailee Steinfeld more and more! Since becoming an Oscar nominee at age 14 for her role in True Grit, and then appearing in Pitch Perfect 2, and then a year later starring in The Edge of Seventeen, there's no doubt Steinfeld's acting career has rocketed to new heights, but her music career is taking off as well.
From "Starving" and "Most Girls" to "Love Myself" and "Rockbottom", the tunes just keep getting catchier and catchier. We're always staying updated as to when Hailee is releasing new music because you can almost always guarantee it's going to be something great.
5. Charli XCX
With this star, you'll find influences of Selena Gomez, Spice Girls, and Lil Wayne all in one. Charli XCX has been making music dating all the way back to 2008, but we began to see her rise to fame in 2014 when she collaborated withIggy Azalea on the single "Fancy", which went number one on Billboard's Hot 100. Later that month, she dropped another single, "Boom Clap", which brought out a more streamlined sound for the singer. Less than a year later, she appeared onTy Dolla $ign's single "Drop That Kitty" and then even went on to launch a boutique along with another EP.
At the rate she is going, who knows what we'll be seeing her accomplish next.
6. Noah Cyrus
Another Cyrus does it again. Following in the footsteps of dad Billy Ray, sisters Miley andBrandi, and brother Trace, it was only a matter of time before Noah joined the spotlight too, getting her start years ago in acting (at just three years old!!!). Nowadays, Cyrus has taken her love for jamming out with the fam and has turned it into a full fledged career. Since her collab withLabrinth on "Make Me Cry", we've seen a steady uprise in her music career, and we are loving her sound.
7. Marina and the Diamonds
Marina and the Diamonds is actually just one person -- Marina Diamandis -- and that is enough, we promise! After dropping out of four different music courses and leaving four universities, Marina decided she wanted to find a way to make her music stand out, and began writing with her biggest influences coming from Britney Spears and Gwen Stefani.
We put her on this list because Marina is known for being an explorative songwriter who brings killer lyrics and powerhouse vocals to her musical creations. (And we see a lot of Selena's qualities in her music as well!)
8. Daya
After winning her first ever Grammy Award for her hit song with The Chainsmokers, "Don't Let Me Down", and being the youngest honoree on Forbes' 30 Under 30 list (along with the gazillion other things she has accomplished), Daya clearly had to be added to this list.
This singer/songwriter has been changing the pop music game with singles like "Hide Away" and "Sit Still, Look Pretty". After recently releasing music with Illenium, it seems as though she is taking more tracks with an electropop vibe… and we can't get enough!
9. PVRIS
Rock-pop group PVRIS has a style all their own and have grown and evolved both as a group and individually. We dare you to go through their songs and not find a song that resonates with you. (There's literally a song for everyone.) Plus, they recently released their sophomore album All We Know of Heaven, All We Need of Helllast month, so go and give it a listen!
10. Foxes
This pop singer is most well-known for her collaboration withZedd, "Clarity", and her own single "Youth", that took over the charts rapidly. After winning a Grammy and becoming a sensation in the U.K., the singer has been spreading like widefire in the U.S., and we have a feeling we'll be seeing a lot more from her very soon! (She just finished touring withColdplay and Alessia Cara!)
We know, we know, you want more Selena music soon. But while she gets her health back, these 10 artists are capably holding down the fort for her. Get well soon, Selena!
(Image via Dan Jackman/WENN)
- Ali Reid, YH Contributing Writer