Articles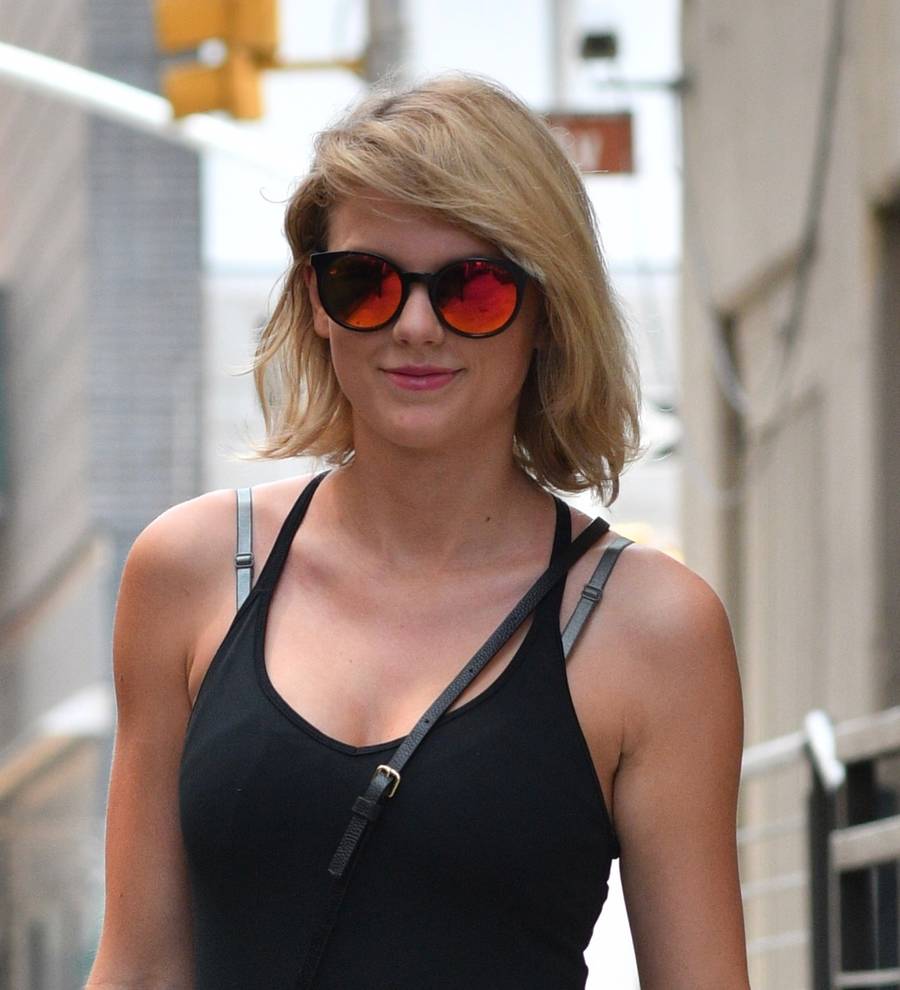 Taylor Swift sends flowers to groping trial well-wishers
Taylor Swift sent flowers to workers at a company in Denver, Colorado who offered messages of support during her recent groping trial.
Taylor, 27, was awarded a symbolic $1 on Monday (14Aug17) when a jury ruled that radio host David Mueller had assaulted her during a 2013 meet-and-greet backstage at a concert in the city.
On each day of the week-long trial workers at Craftsy, a handicrafts website based near the Denver courtroom where the case was heard, used post-it notes to display supportive lyrics from Taylor's songs in their windows.
Craftsy staff revealed Taylor had sent them several boxes of flowers in a photograph they posted on Twitter on Tuesday (15Aug17).
The image was captioned, "Thank you @taylorswift13! We're so happy our messages brightened your day as much as your flowers brightened ours!"
After Monday's (14Aug17) verdict Craftsy staff put up a lyric from Taylor's song Ours which read, "People throw rocks at things that shine."
In 2015 the disgraced radio host filed a $3 million slander suit against Taylor, her mother Andrea, and manager Frank Bell in 2015, claiming the popstar falsely accused him of groping her bottom during a backstage meet-and-greet at her concert.
The 55-year-old claimed Taylor's accusation cost him his job at Denver radio station KYGO-FM.
His case against the musician was dismissed on Friday (11Aug17) before the jury gave a verdict on Taylor's counter-suit earlier this week (end20Aug17).
After the verdict, Taylor released a statement thanking her lawyers and the presiding judge William J. Martinez and revealed she would be making extensive donations to sexual assault victims' charities.
"I acknowledge the privilege that I benefit from in life, in society and in my ability to shoulder the enormous cost of defending myself in a trial like this," her statement read. "My hope is to help those whose voices should also be heard. Therefore, I will be making donations in the near future to multiple organizations that help sexual assault victims defend themselves."
Taylor also returned to the Tumblr social media website after a long period of inactivity to like a post by artist Ed Lee, who wrote that he had used the trial to teach his 10-year-old daughter to stand up for herself.