Articles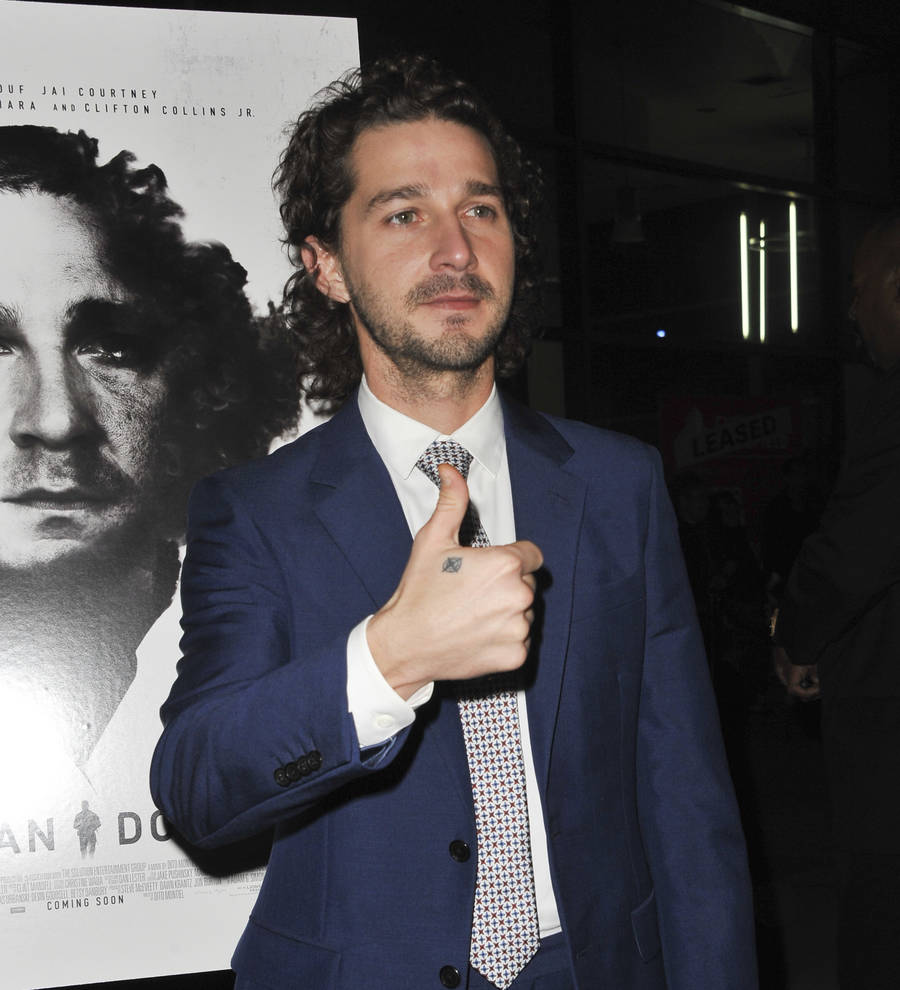 Shia LaBeouf attacked arresting cop with violent, racist rant
Actor Shia Labeouf threatened to shoot the Georgia police officer who arrested him over the weekend (08-09Jul17) for disorderly conduct.
The Transformers star was taken into custody on Saturday (08Jul17), when he was also booked for public drunkenness and obstruction.
Reports suggest LaBeouf became irate when a stranger declined to give him a cigarette during a night out, and he was busted after refusing to heed a cop's advice to leave the scene of the dispute.
He spent the night behind bars at a Chatham County jail, before posting a $7,000 bond and walking free on Sunday (09Jul17).
Video footage from the arresting cop's body camera, recorded as LaBeouf was transported to the police station, has since surfaced online, and although the actor does not appear in the frame, he can be heard in the back of the car spewing expletives at the Caucasian officer and threatening his life.
"You're a f**king b**ch till the end of your days and you'll live that legacy, that's what you signed up for, b**ch-made w**re," LaBeouf ranted in a clip posted on TMZ.com.
"If I had my gun I'll blow your s**t up," he continued, before his insults turned racist.
"You put your own kind in the f**king pen for nothing?" the 31-year-old said. "You put a white man in the pen for what, you f**king b**ch? For asking a black man for a cigarette...? I pay my taxes, you dumb b**ch. You're about to meet my lawyer, and you made this trip for nothing, and you feel like a stupid, slimy w**re. Enjoy your life, that's your legacy, you f**king coward."
Prior to his furious outburst, LaBeouf was also caught on camera standing in handcuffs in the lobby of his Savannah hotel, where he has been staying while filming the upcoming movie The Peanut Butter Falcon.
In that video clip, obtained by officials at local news station WJCL, he can be seen yelling at the cop, "I have rights, I'm an American. You've got me in my hotel, arresting me in my hotel. For doing what, sir?"
"I'm a f**king American," he shouts, after demanding the policeman remove the restraints. He was then bundled into the back of the cop car.
LaBeouf, who has a history of public intoxication, has yet to comment on his arrest or the leaked footage of his rants, but he was back at work on Monday (10Jul17), when he joined Dakota Johnson and Bruce Dern onset.