Sean Kingston keen to get back on a jet-ski after bridge crash
Written by . Published: August 17 2011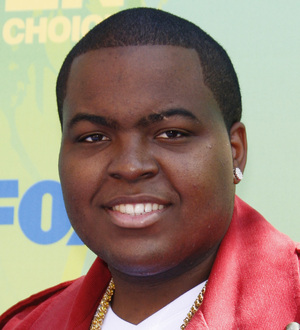 Sean Kingston has vowed never to jet-ski around unfamiliar waterways again after a collision with a bridge in Florida almost cost the singer his life.
The Beautiful Girls hitmaker was caught out by the tides near his new home and smashed his water vehicle into a bridge in May (11).
The smash rendered the young star unconscious and he would have died had it not been for a vacationing ex-Marine who dragged the singer out of the water.
Now almost fully recovered from his brush with death, Kingston insists he won't be giving up his love for jet-skiing, but he'll be more careful where he does it.
In a candid radio interview with Los Angeles DJ Ryan Seacrest, he says, "I'm gonna go on another jet-ski... I was new to the area; I had just moved to the island and I didn't know about the tides, I didn't know about anything like that. It happened to me because I chose to ride around in that area, but there's so much water that I could have chosen to ride around on.
"If I go back on (a jet-ski), I'm not going nowhere near a bridge."