Articles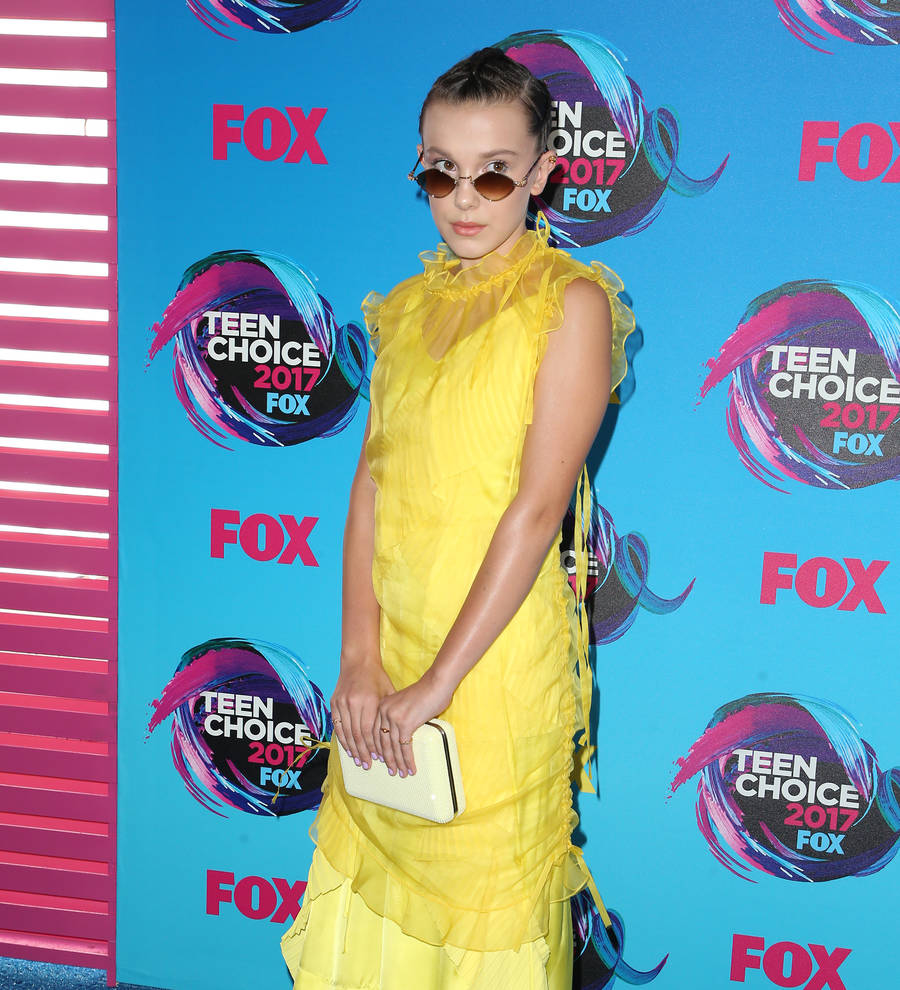 Millie Bobby Brown 'freaks out' over Lucy Hale at Teen Choice Awards
Millie Bobby Brown "freaked out" when she caught sight of Pretty Little Liars star Lucy Hale at the Teen Choice Awards.
The Stranger Things star is still getting used to Hollywood, having landed her career-defining role in the hit Netflix show at the age of 12. So when it comes to the perks of the job, like awards ceremonies such as the one held in Los Angeles on Sunday night (13Aug17), Millie is enjoying every second.
The now 13-year-old star was talking to reporters on the red carpet at the awards when she insisted she wasn't getting nervous about presenting an award later in the evening, telling Entertainment Tonight she's "never nervous" about those kind of situations.
"Because everything, life is fun and (life) is good, so I'm not nervous just yet," she explained.
But at that moment, Millie suddenly noticed actress Lucy was standing next to her, answering her own questions from journalists, and became overwhelmingly star-struck.
"Oh my goodness I'm kind of silently freaking out that Lucy Hale is next to me," she gushed. "I love her. I love her so much."
However, despite her love for Lucy, who played Aria Montgomery on the hit series, Millie is still trying to come to terms with the poorly-received season finale of the show.
"I'm ok with it... I'll accept it," she begrudgingly said.
Pretty Little Liars has now come to an end, but Stranger Things is likely to enjoy even more success when it returns for a second season in October.
Millie plays the mysterious Eleven in the show, and told Entertainment Tonight that the second series has everything she hoped for her alter-ego.
"It's unpredictable. It's dark. It's emotional. And it's everything that a fan wants," Millie teased.