Lindsay Lohan laughs at legal worries during puppet sketch
Written by . Published: August 01 2011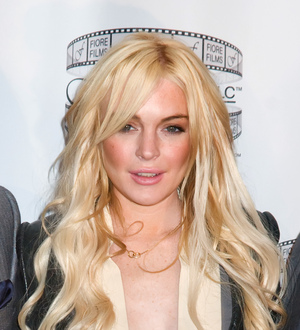 Lindsay Lohan managed to laugh at her legal woes during a TV sketch-show interview after a puppet presenter openly mocked her necklace theft scandal.
The Mean Girls star was ordered to spend 35 days under house arrest in April (11) after pleading no contest to stealing a necklace from a California jewellery store in January (11).
During her home detention, Lohan sat down for an interview with New Zealand TV show On the SkyCouch with Rico - a furry puppet - and giggled as the cheeky presenter made a joke at her expense.
The star was handed a box containing a necklace as a gift from the show, and after she thanked him for the gift, he quipped, "It's all paid for!"