Articles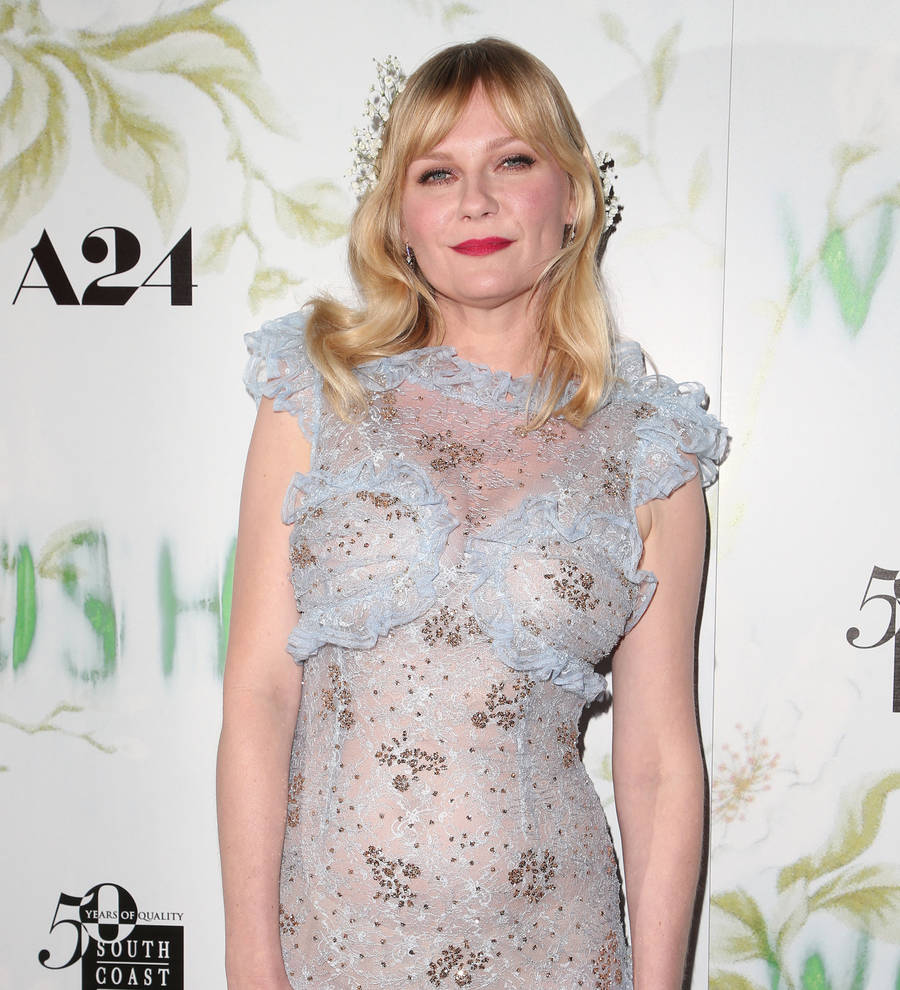 Kirsten Dunst was a 'total mess' after accidentally smoking real drugs on movie set
Kirsten Dunst had a panic attack after she accidentally smoked marijuana on the set of her latest movie.
The 35-year-old actress is currently promoting Woodshock, Kate and Laura Mulleavy's film about a woman who falls into deep paranoia after taking a deadly drug.
During an appearance on Jimmy Kimmel Live! on Tuesday night (19Sep17), Kirsten explained that while a number of scenes in the movie required her to take drugs, it was always "movie pot" - except for one occasion.
"When you're doing takes, you're doing one after the next," she said. "I wasn't eating that much at the time. So, after we were done with the scene I went back to this little bedroom to rest, and I started to feel like I was losing my mind."
Kirsten began to feel hot and shaky, and eventually asked Laura to take her to the hospital. Meanwhile, one of the other producers went and checked everything she had smoked on set, and told her that she had "smoked a full blunt" on one of the takes.
"I don't smoke full joints, this is, like, strong," she sighed, going on to blame the "locals" who had been tasked with rolling the fake marijuana for the film. "They threw some in for fun... I was crying, laughing, eating a peanut butter sandwich, I couldn't film anymore. They sent me home. I was a total mess. I've never been that stoned in my entire life. And to not know you're that stoned was such a mind trip."
In addition to the drug-related content in Woodshock, Kirsten also warns her fans that the movie contrasts to her other recent projects, such as Hidden Figures and The Beguiled. Instead, she describes the film as akin to "watching a poem" in a way.
"It's about grief and it's like being in the feminine mind - it's something very original and like nothing I've done," she added.