Articles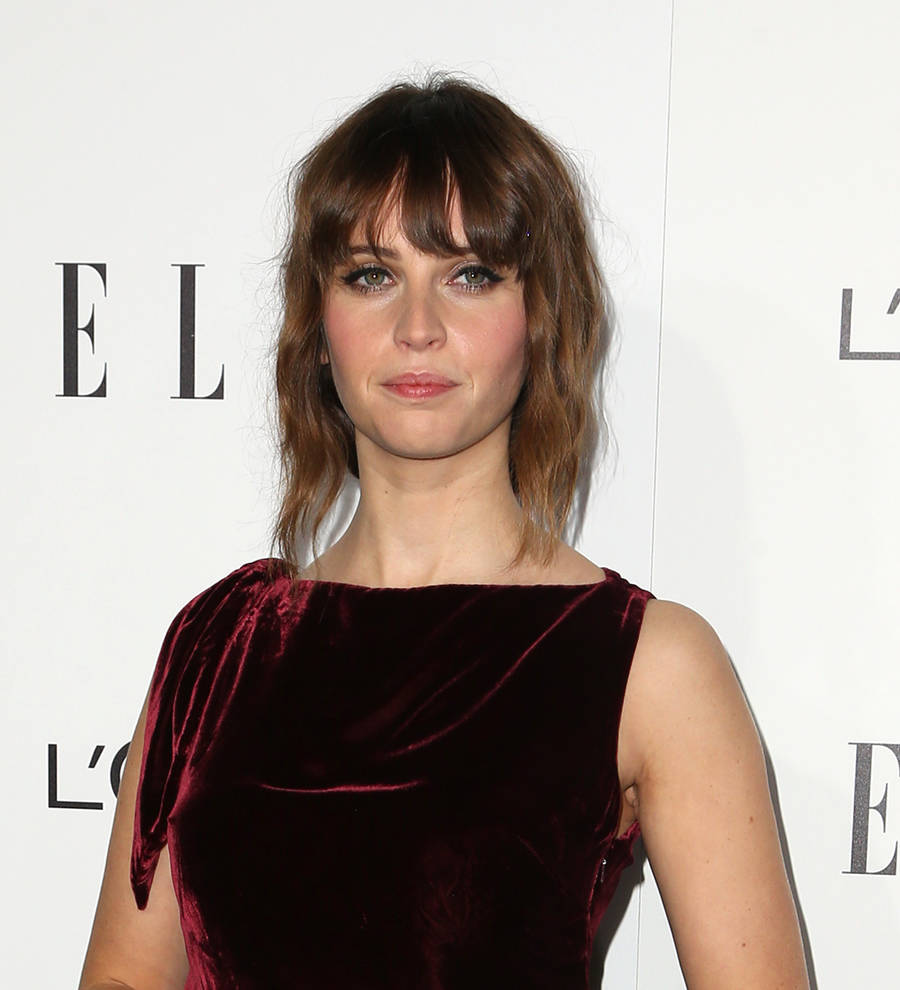 Felicity Jones frightens Jimmy Fallon with Rogue One moves
Felicity Jones terrified Jimmy Fallon when she showed off her Rogue One: A Star Wars Story fight moves on The Tonight Show.
The British actress takes on the lead role of heroine Jyn Erso in the upcoming science fantasy flick, a prequel to the first ever Star Wars movie A New Hope. As a member of the Rebel Alliance fighting against the evil Galactic Empire and its plans to build a Death Star, Felicity had to learn a lot of defense moves.

"I did a lot of Kung Fu, I had a wonderful teacher... It was many hours of devotion and practise and dong it over and over again. And now I'm wanting to make Jyn a bada*s," she smiled to Jimmy on Wednesday night (30Nov16).

She was then invited to act out one of her routines with the host, who offered her a replica laser gun while he pretended to be a Stormtrooper holding a white plastic weapon.

Getting into position, the 33-year-old actress informed her host that she was first going to take out his blaster, and then knock him around the head. But as she quickly demonstrated the moves it was clear Jimmy felt out of his comfort zone.

"Slow! What are you doing? I'm afraid of you. You're a bada*s!" he shrieked as Felicity giggled.

"You duck! Then I'm going to take you by the leg..." she explained next.

But Jimmy couldn't stay still and wait for the Theory of Everything star's attack, jumping away and telling her to stop as her face was too serious for his liking.

Finally he offered Felicity the chance to act out the routine in real-time.

"Let's see what it's like... I'm in the movie, I'm a Stormtrooper. Hadley the Stormtrooper," he noted.

"I don't see her, I don't see her, she's nowhere to be found. Oh there she is right there!" he quipped, before she impressed the audience with her moves.

Rogue One also stars Diego Luna, Forest Whitaker, Mads Mikkelsen and Ben Mendelsohn and hits cinemas later this month (Dec16).