Articles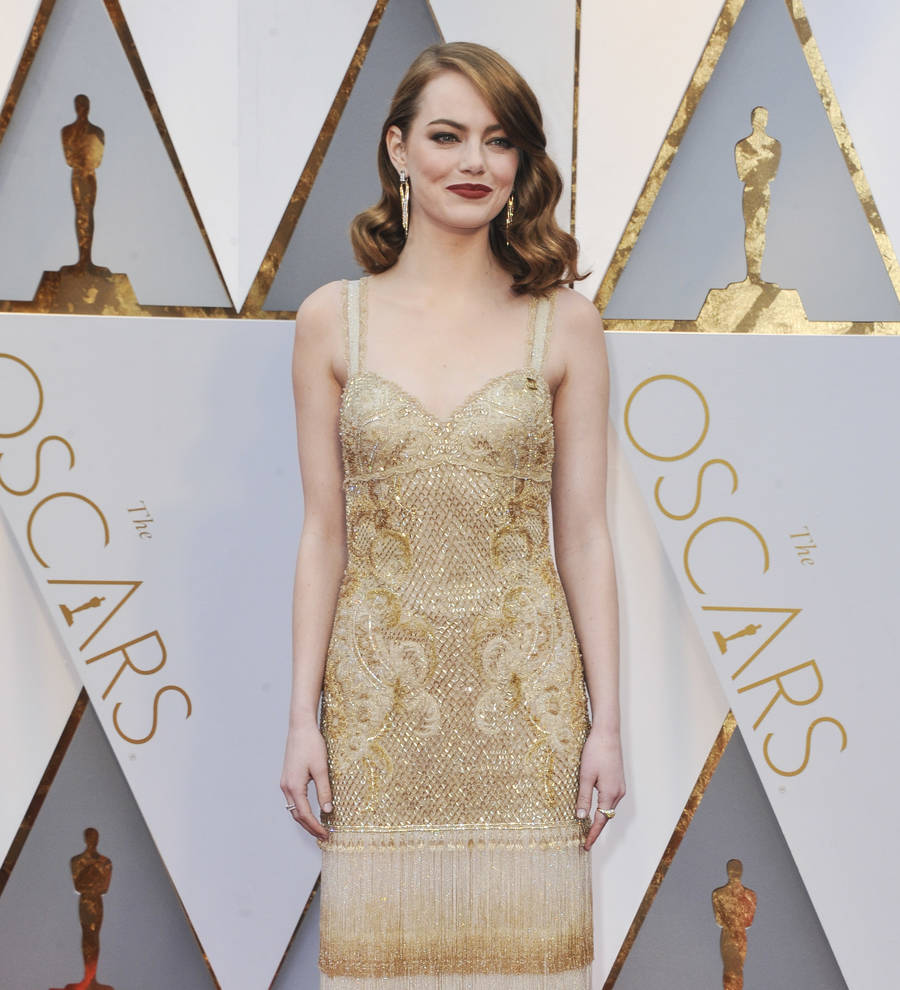 Emma Stone calls Oscars flub 'one of most horrible moments of my life'
Emma Stone has labeled the Oscars' Best Picture flub "one of the most horrible moments of my life".
The actress took to the stage at the Academy Awards on Sunday night (26Feb17) when presenters Warren Beatty and Faye Dunaway wrongly announced La La Land had won the prestigious gong. Moments later, production crew were seen rushing onstage to inform the La La Land team there had been a mistake with Warren being given the wrong envelope - and that Moonlight had in fact been named Best Picture.
Mass pandemonium erupted after the error was revealed, with La La Land actors and Moonlight stars mingling on stage together as they waited for some kind of clarification.
Now Emma, who also won Best Actress at the prize giving, has opened up about her feelings about the incident - admitting that while it will go down in history, it will also remain a pivotal moment in her own story.
"One of the most horrible moments of my life. Wow! It was just so horrible," Emma told the Daily Mail's Baz Bamigboye of the flub.
Warren has done his best to insist he was not to blame for the mix-up, and held up the incorrect card to show the audience that he had been given the wrong one.
He also told the Daily Mail he had no intention of giving up the envelope, which officials had tried to get him to hand over.
"I have the card. I have the envelope with La La Land and Emma Stone's name and I'm keeping hold of it awhile," he said. "I bet you all thought I was doing some schtick to prolong the moment but I wasn't. I was confused because the card read 'Emma Stone, La La Land'."
Following the Oscars, Warren kept the party going by attending the Governors Ball. However, his wife Annette Bening called him at the event and told him to come home, at which point Warren reportedly told her he would not leave because he didn't feel he had done anything wrong.