Articles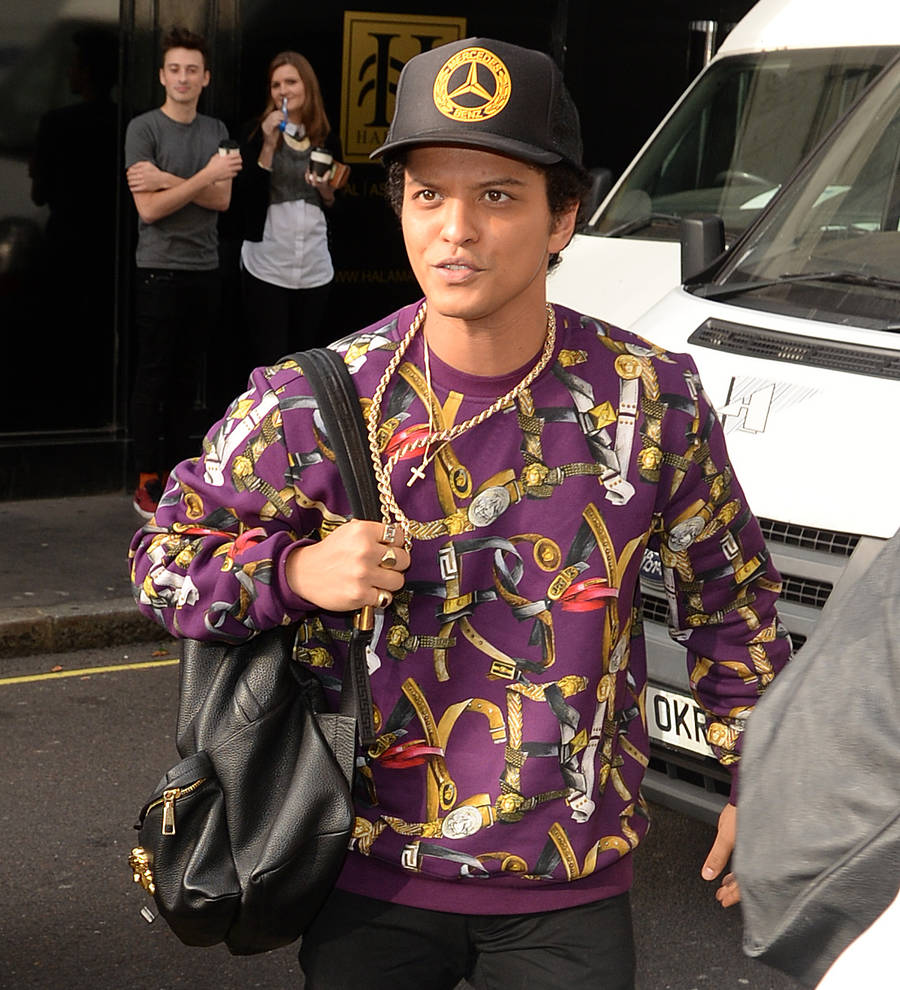 Bruno Mars: 'I'm Not Trying to Hide My Puerto Rican Roots'
Bruno Mars has fired back at critics accusing him of changing his name to hide his Latino roots.
The singer, whose birth name is Peter Gene Bayot Hernandez, insists he's a proud Puerto Rican and his stage name is nothing more than a larger-than-life moniker he uses professionally.

"I never once said I changed my last name to hide the fact that I'm Puerto Rican," the Grenade singer tells Latina magazine. "Why would I say that? Who are you fooling? And why would anyone say that? That's so insulting to me, to my family. That's ridiculous.

"My last name is Hernandez. My father's name is Pedrito Hernandez, and he's a Puerto Rican pimp. There's no denying that. My dad nicknamed me Bruno since I was two years old.

"The real story is: I was going to go by 'Bruno' - one name. Mars just kind of came joking around because that sounds bigger than life. That was it, simple as that."