Articles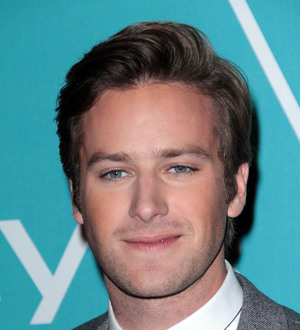 Armie Hammer felt out of his depth on J. Edgar set
Actor Armie Hammer has confessed he felt out of his depth shooting scenes with Hollywood heavyweights Leonardo DiCaprio and Dame Judi Dench for Clint Eastwood's new movie J. Edgar.
Eastwood stepped behind the camera to direct the film about former FBI chief J. Edgar Hoover, and he cast The Social Network star Hammer as Hoover's deputy Clyde Tolson.

Hammer admits he was terrified when he showed up for the first day of his shoot, but the Dirty Harry star immediately put him at ease.

He tells GQ magazine, "My first day, I walked in and there was Clint, Leonardo DiCaprio and Judi Dench. I was like, 'I am so out of my league.' That went away as soon as I realized what an epic guy Clint is."

Hammer was also left in awe of Titanic star DiCaprio's work ethic on set, adding, "Clint would call 'cut' and my reaction would be to start yakking with the crew... Then I'd turn around and Leo would have his head in the script. I was like, 'Oh right, we're here to work.'"