SZA Proves She's Still At The Top Of Her Game With "Hit Different"!
09-09-2020 by Tyler Bey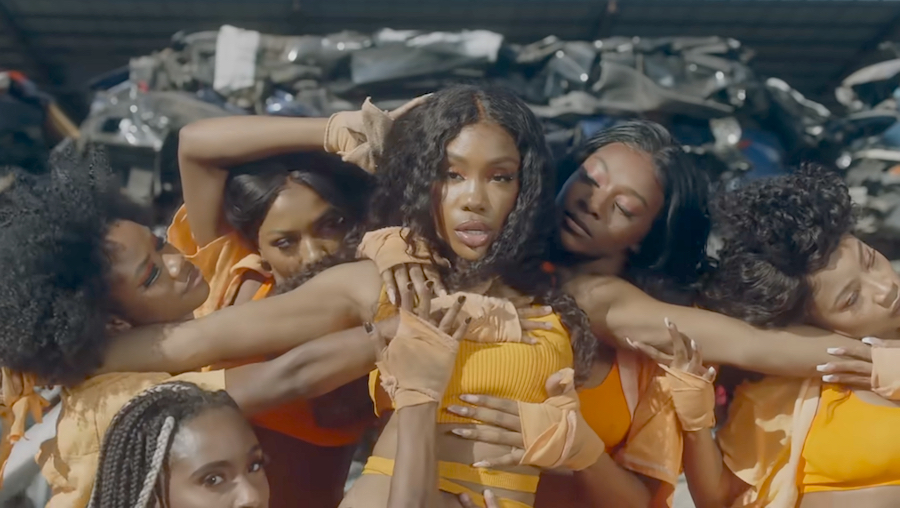 ( © SZAVEVO)  
SZA is back and even better with her single "Hit Different" featuring Ty Dolla $ign. Enthralling video aside, this song is just what the artist needed to remind fans she's still working and creating new music behind the scenes. The song talks about something plenty of us can relate to: falling into a toxic relationship. SZA sings, "You wrong, but I can't get along without you..." One thing about SZA is that she's good at writing relatable lyrics! We've all entertained someone toxic, texting them back, knowing we'd be better off just leaving them on read. 
"Hit Different" feels like a mature version of her hit song "The Weekend". She sings, "You a wild one and I'm wadin' in you like its cool water / Like it's cool when you pull up boo'd up with a new and it's not me..." It's refreshing to see an artist acknowledge their truth. As listeners, we don't just want new music -- we want different music. I'm also so glad to see SZA hasn't abandoned her incredible lyricism. Fans of CTRL, her most recent studio, album cherish songs like "Garden", "Broken Clocks", and "Doves in the Wind" partially because of their catchiness but also because of their smart and metaphorical lyrics. Fans are tired of shallow music; we want something with substance! 
Another thing that makes this song such a strong comeback for SZA is the fact that she dropped the song with a music video. Set in what seems to be a junkyard, SZA is hinting at her CTRL album cover where she's resting among a family of broken TVs. By staying within her aesthetic, she's sending a message to fans that she's still the same normal girl she was in 2017. However, what really makes this video special is one continuous shot at the very end of the video. 
In '90s R&B tradition, SZA shows us a snippet of her upcoming song at the end of the music video. She's seen again surrounded by what seems to be trash but is actually an intricate assortment of chairs, wood, and furniture pieces. This simple scenic design allows us to zoom in close to the star of the show -- the goddess in beaded braids, SZA in all her majesty. This clip, less than 2 minutes long, is probably the most important part of this music video. It's a message to viewers that more music is coming, and that SZA is far from finished.
As we breach the last quarter of 2020, we can't wait to see what else the multi-platinum artist has in store for us!