HIDDEN ON STREAMING: 'First Match'
Written by Diego Pineda. Published: April 11 2018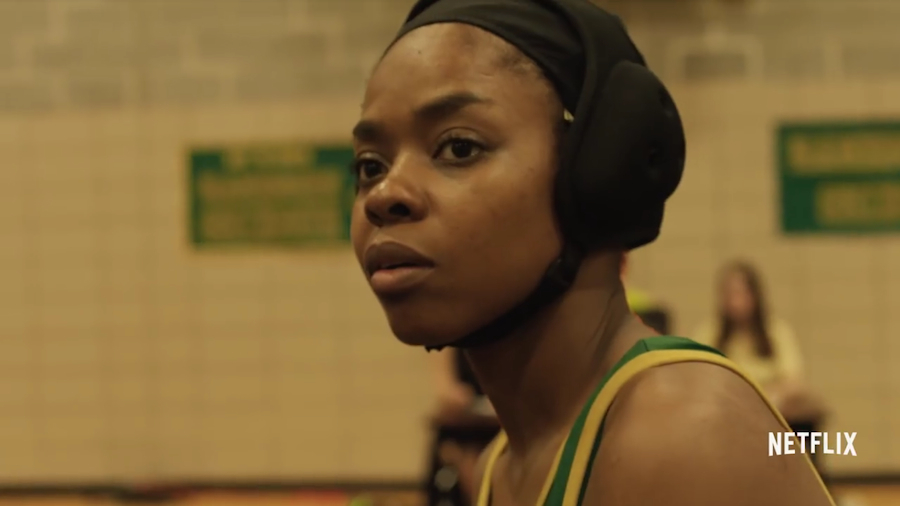 Unlike movies like She's the Man or Bend it like Beckham where girls join an all-guys team, First Match is different in the sense that its main character is dealing with issues of abuse, neglect, and belonging while being in the men's wrestling team. In the end, the film is not mainly about a girl competing against guys, but about her finding herself despite the circumstances she is facing.
In the Netflix film First Match, 15-year-old Monique (Elvire Emanuelle) is a foster kid who joins the wrestling team to impress her father Darrel (Yahya Abdul-Mateen II), who was just released from prison. Darrel was once a famous wrestler and Monique hopes he can accept and notice her when he sees how she does on the team. Things come to a turn when, instead of supporting and encouraging her high school team, Darrel decides to enter his daughter into the world of underground fighting. Monique's dream is to leave the projects, but will she be able to fulfill her dream while her dad is using her skills for money?
This powerful story wants to show the meaning of family and identity through the journey of a girl who has never had parents to look out for her. With an all-black cast, the film promises to spread the message of finding strength in times of despair. Though a sports-centered story, it does not aim to show that Monique's gender is the factor that will lead to her problems. Instead, it is an intersection of factors, from her upbringing in foster homes to sexual abuse and systematic racism that have led her to have a tough life.
First Match is written and directed by first-timer Olivia Newman, who created the feature based on a short film of the same name. The concept of the story came to be when Olivia began to see that the number of girl wrestlers in the NYC area was slowly increasing.
Also starring in the film are Jharrel Jerome as Monique's friend Omari, Kim Ramirez as Lucila, Jeanette Branch as Nadege, and Jimmy Gary Jr. as Hassan.
The film performed well at this year's South By Southwest film festival, winning an Audience Award and Gamechanger Award.
Watch Monique's heart-wrenching story on First Match on Netflix today!
(Image via Netflix)
- Diego Pineda, YH Contributing Writer