BTS Releases 3rd Steve Aoki Collab and 1st All-English Language Single!
Written by Brooke Sharland. Published: October 29 2018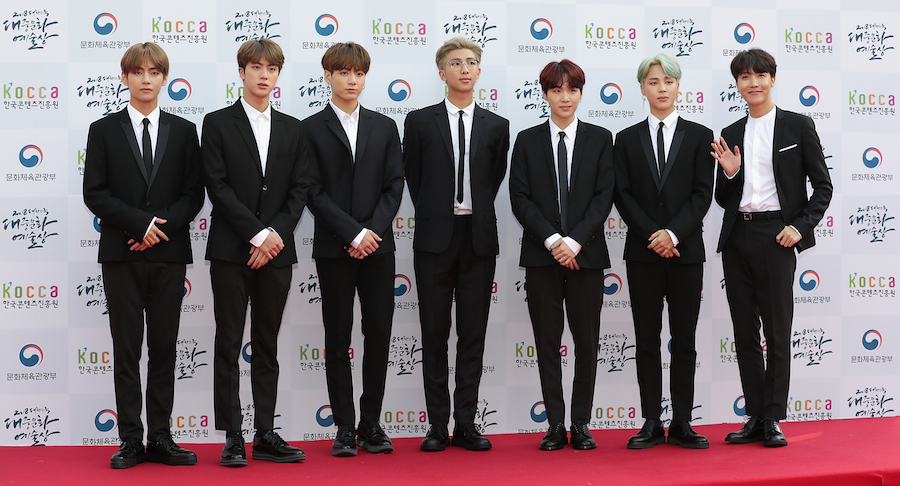 Alright, listen up, peeps. I know K-pop isn't for everyone, but for those of you who haven't hopped on the BTS train because you don't like that the songs aren't in English, this one is for you! The Korean superstar boy band just dropped their all new single in collaboration with DJ Steve Aoki, "Waste It On Me", and we think you're gonna love it.
This collaboration marks the third time the band has worked with Steve Aoki -- first on last year's song "Mic Drop" and for a second time on this year's "The Truth Untold". The third collaboration of BTS and Aoki is the first ever song released by the group that is completely in English.
OH MY GOD, you guys! This song is a BANGER. I can picture people listening to this song anywhere -- blasting it in the car with all the windows down, belting it in the shower, turning it all the way up on your headphones while you're on the bus, at a party... it's the perfect jam!
Though the song only features 3 out of the 7 BTS members --RM, Jungkook, andJimin -- we can totally picture this being a stellar and energetic live performance done by the whole group.
This song is EASILY gonna rise all the way up to the top of the charts. It literally got over ONE MILLION streams in the first 4 hours after its release! No doubt it'll be all over radio and become one of those songs that gets stuck in your head for 3 days after you hear it a few times during your car ride to the mall, work, school, etc. So, for those of you who weren't already on the K-pop train, ALLLLLL ABOARD!!!
(Image via Han Myung-Gu/WireImage/Getty Images)
- Brooke Sharland, YH Contributing Writer