Articles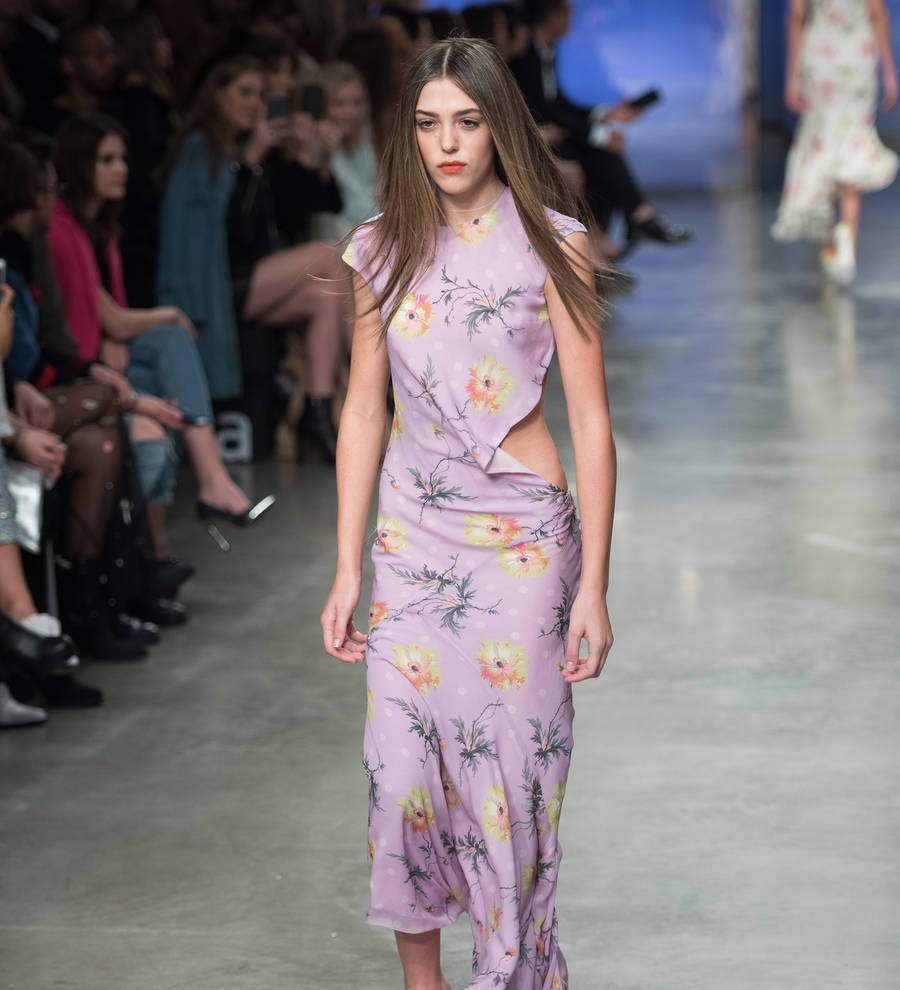 Sylvester Stallone's daughter Sistine makes runway debut for Topshop
Sylvester Stallone's daughter Sistine made her catwalk debut at London Fashion Week on Sunday (19Feb17).
The 18-year-old stormed the Topshop runway in the British capital, watched by her proud mother Jennifer Flavin Stallone, a former model, and older sister Sophia.
"Oh my God, I'm so excited," Jennifer exclaimed to WWD. "She's got an amazing walk, she's a total natural. I mean, I couldn't walk (as a model) to save my life so I don't know where she got it from because it certainly wasn't (Sylvester) or I."
Sistine showed off Topshop's new spring collection, bringing summer vibes to a dull London in a lilac dress, covered in a floral print.
Jennifer explained how the pretty brunette was ready to take the fashion world by storm, after studying it for years.
"She just practices and she's been watching this world since she was a little girl, so she's been studying the runway, watching videos and wanting to do this her whole life," she smiled. "She always said, 'I would do it for nothing, I love it so much. I don't care if I ever make a name.'
"She knows we don't care. So she really loves every aspect of fashion; loves studying from designers, even the hair and make-up artists, every person involved from the photographers to the shoe designers, she just loves everything to do with (fashion)."
The Topshop show drew a star-studded crowd, with will.i.am, Sofia Richie and model Erin O'Connor all taking in the new season styles.
Sistine is the latest Hollywood offspring to make a name in fashion, following in the footsteps of Jude Law and Sadie Frost's model children Rafferty and Iris Law, and Daniel Day-Lewis's son Gabriel-Kane Day-Lewis.