Dierks Bentley asks YouTube.com sensation to ACM Awards
02-16-2013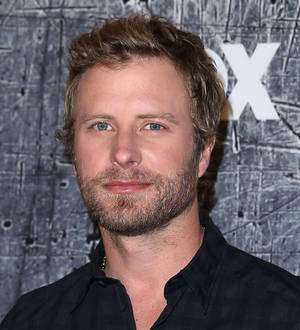 Dierks Bentley has invited YouTube.com sensation Kayla Sloane to the upcoming Academy of Country Music Awards in a bid to help her land a record deal.
Kayla Sloane was captured on camera singing a cover of Dolly Parton's Coat of Many Colors while working at a Walmart store in West Virginia last month (Jan13) and the clip has since gone viral.

She was invited on TV host Anderson Cooper's talk show to chat about her musical ambitions on Friday (15Feb13), when Dierks Bentley called in to the program to give the 21 year old her big break.

He said, "I'm a huge fan. Like so many people, I saw the video, and, gosh, I just love your singing, your voice, you have such a traditional country voice. It was really refreshing and I enjoyed your story. I thought maybe it might be your first Las Vegas trip to come to the Academy of Country Music Awards this April (13).

"We got two tickets for you guys to actually go to the awards show, but we also got two tickets for the pre-show, that I'm headlining the day before, and two tickets for the afterparty... Hopefully you'll be able to come."

Anderson Cooper then offered to cover the cost for her and her boyfriend's hotel and airfare, and Kayla Sloane was overcome with emotion, stating: "I don't want to cry on TV."

Dierks Bentley hopes to introduce the hopeful to record label bosses and industry executives at the parties in the hope one of them will make all her dreams come true.